Two doctoral researchers in the arts at Plymouth University have been awarded prestigious placements to complement their programmes of study.
Coral Manton has been awarded a placement by the British Library to investigate possibilities for the PhD thesis in multimedia and non-text forms, and how a national database of UK doctoral theses can record and make accessible these non-text research outputs. Coral is located in the i-DAT research group and her Director of Studies is Professor Mike Phillips.
Steven Paige has been awarded a placement at the Library of Congress in Washington, DC, through the AHRC's International Placement Scheme. He is exploring archival moving image material, both analogue and digital, as a resource for cultural learning by developing aesthetic strategies for its performative re-enactment. Steven is located in the Performance.Experience.Presence (P.E.P) research group and his Director of Studies is Professor Roberta Mock.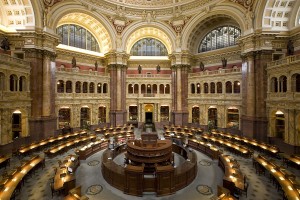 Coral and Steven are both members of the AHRC-funded 3D3 Centre for Doctoral Training. 3D3 is a collaborative consortium – with students at Plymouth University, Falmouth University and UWE Bristol – which focuses exclusively on practice-led research in the digital arts, design and performance.