Drop the Story: A celebration of solo autobiographical theatre
Thursday 10 November – Sunday 13 November 2016
Dartington Hall, Totnes, Devon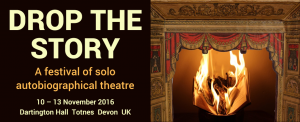 Drop the Story is a festival of solo autobiographical theatre, now in its fourth year, co-organised by Plymouth University PhD candidate, Mo Cohen.
Mo is undertaking a practice-as-research into the transformational effects of making solo autobiographical performance, in the Performance.Experience.Presence (P.E.P) research group. One of the other organisers of the festival, Agata Krajewska, is studying for a MA in Performance Training at the University.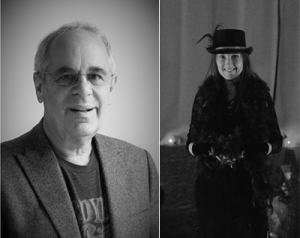 Solo autobiographical theatre is one person on stage sharing their story, their challenges and their triumphs. It is moving, inspiring, intimate and joyful. You are invited to come and take part in a long weekend of evening solo performances and daytime creative workshops.
The festival includes a four-day intensive called The Solo Journey. This is a unique opportunity for those with little or no experience of theatre, as well as experienced practitioners, to undertake a journey of self-discovery, culminating in a devised piece of solo theatre that will be performed on the final evening. Among the practitioners leading The Solo Journey, is Adam Benjamin, who lectures in Theatre & Performance at Plymouth University.
To book, please click here.