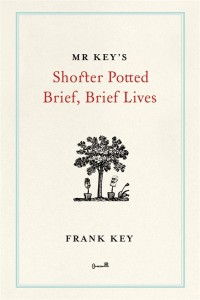 Throughout this frankly challenging year, we have gained frequent strength and fortitude by regularly flipping through the pages of Mr Key's Shorter Potted Brief, Brief Lives (Little Brown, 2015). Its author and compiler, Frank Key, is a small press legend, blogger and radio personality.
Taking as its starting point John Aubrey's Brief Lives, Mr Key has attempted to encapsulate a subject's life via the most succinct and evocative anecdote.
In order to say goodbye to 2016 in appropriate style, here are a few entries from Mr Key's Lives, all of which relate in some way to years that end in 16.
Beverland, Hadrian (Dutch philosopher and classical scholar, 1650-1716). When Beverland published Original Sin, his survey of the sexual abnormalities of the ancient world, in 1679, it was denounced by the authorities at Leyden University as 'abominable and scandalous' and 'an abortion from depraved brains'. He was banished from Holland never to return. He spent the rest of his life in London where, shortly before he died, he wrote 'The Song of the Borts of Pray':
I have no Wife

The Devil Upon Two Crutches

Chear! Chear! Hier

Carry me to Hell.

I do not know my L. where Hell is: But if it may please your L. I carry you to the Devil.

Go unto the Devil tavern.

What upon Crutches!

I am very Old, if it may please your L.

No Old Devil can please me. Have you no younger Devils in Hell?

Yes, Long Brown, who carries little Davits upon his Shoulders:

What is become of little Gibson?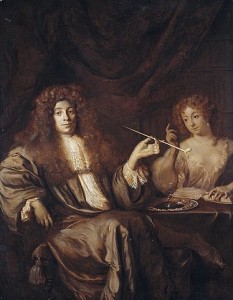 Firbank, Ronald (English novelist, 1886-1926). Chapter XX of Firbank's 1916 novel Inclinations, complete and unabridged:
Mabel! Mabel! Mabel! Mabel!

Mabel! Mabel! Mabel! Mabel!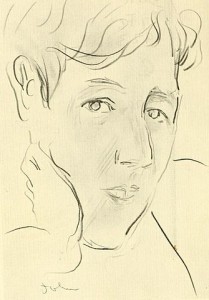 Wesley, Samuel (English clergyman and poet, 1662-1735). On Christmas Day 1716, Wesley was haunted by an apparition of a badger with no head. It was called Jeffrey.