MUSIC RESEARCH SEMINAR
Wednesday, 1st February 2017 at 2pm
in Rolle Building 015, Plymouth University
All welcome
Musical make-believe: Fictional music in film
Jonathan Godsall (Plymouth University)
From 
This is Spinal Tap 
to 
Star Wars
, many films have contained fictional pieces of music: pieces supposedly composed by fictional characters. This music is also 
real
, though, written 'behind the scenes' by actual musicians and audible to the film's audience. How is fictional music deployed in films, and to what effect? How do real composers write 'in character' as fictional ones? And how does fictional music reflect and interact with the music of our real world?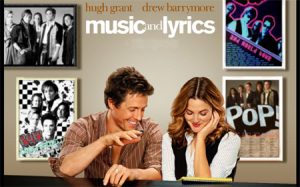 In this seminar, Dr Jonathan Godsall addresses these and other questions through examination of the 2007 romantic comedy 
Music and Lyrics
 and its fictional musical universe. 
Sound design has begun to find its way into operatic practice over the last decade or so.