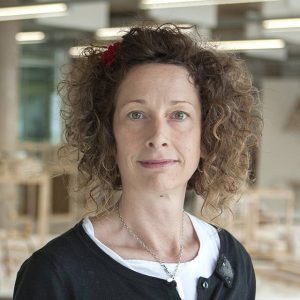 Polly Macpherson, Associate Professor in 3D Design, has appeared on BBC Radio 4's Woman's Hour to discuss the 'other' category of show's upcoming craft prize. Polly is one of the category's judges and describes the diverse range of entries received, including mosaic, paper, basketry, leather and various new materials.
The Woman's Hour Craft Prize 2017 aims to find and celebrate the most innovative and exciting craft practitioner or designer-maker resident in the UK today in the most comprehensive prize of its kind.  The prize will be judged by experts in the craft field, with twelve finalists exhibiting their work at the Victoria and Albert Museum and in a planned touring exhibition of the shortlisted work.
An overall winner will be chosen from the twelve exhibiting finalists and awarded a prize of £10,000 at a ceremony in November 2017. The prize will reward originality and excellence in concept, design and process and will seek to recognise an outstanding craft practitioner or designer-maker with a track record of public display or showcasing of their work, and who has demonstrably contributed to craft practice in the last five years.
You can listen to Polly comments on Woman's Hour here.