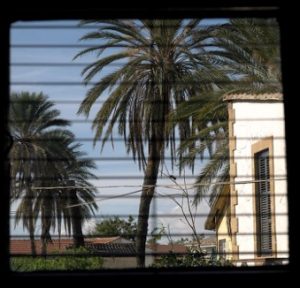 The artist residency as a space of creative exploration and reflection
Between 2013 and 2017, seven artists associated with the University of Plymouth responded to Cyprus through residencies at Nicosia Municipal Arts Centre. The resulting work indicates a range of different responses to the island and to the complex layers of Cypriot culture, a place where historically the Hellenic and the Islamic were variously entangled and, along with legacies of British colonialism, remain marked now.
Taking the Nicosia research programme as a focus, the 2018 Summer Symposium, hosted by Land/Water and the Visual Arts at the University of Plymouth, will focus on the notion of residency as a model fostering creative investigation and making as a mode of response to place. Through this case study the symposium invites critical reflection on the pleasures and challenges of working in previously unfamiliar locations.
This annual summer symposium will celebrate 25 years of Land/Water and the Visual Arts (and its predecessors) as an active research group.
Dates: 5th July (half day) and 6th July 2018 (full day)
Venue: Jill Craigie Cinema, Roland Levinsky Building, University of Plymouth
Registration: To book your place please visit the University eStore.
Speakers:
Dr Carole Baker, photographer and writer, lecturer in photography
Christopher Cook, artist, Associate Professor in fine art
Dr Hannah Drayson, artist, lecturer in transtechnology
Dr Stephen Felmingham, Head of Painting, Drawing and Print, Plymouth College of Art; regional co-ordinator for the Land2 art research network, UK
Stuart Moore, film-maker and associate lecturer in media arts
Liz Nicol, artist, Associate Professor, and programme leader, MA Photography
Dr Kayla Parker, artist, film-maker and lecturer in media arts
Dr Simon Standing, Associate Professor in photography and Associate Head of School
Dr Yiannis Toumazis, Director of NiMAC, co-convenor, NiMAC partnership
Liz Wells, Professor in Photographic Culture, co-convenor, NiMAC/PU partnership
(Image credit: Kayla Parker and Stuart Moore, Father-land, 2018. Film Still)