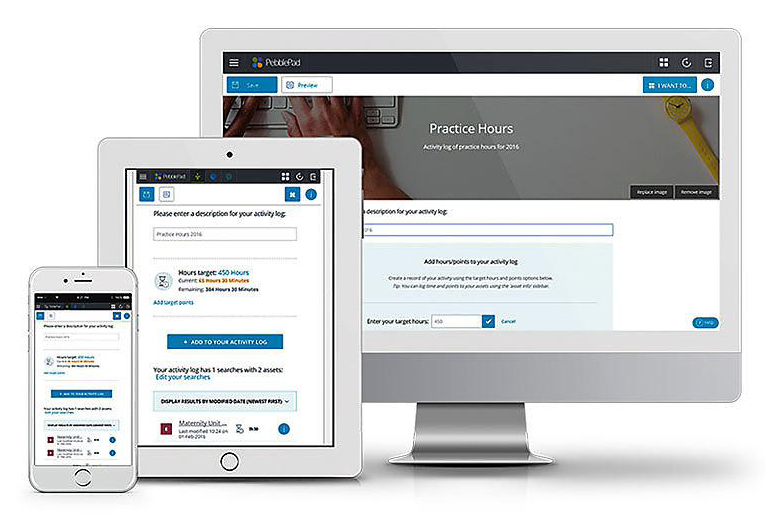 On the 5th of September all remaining staff and students will be moved to the new version of PebblePad – PebblePad 5. It is anticipated that the work should be complete before 09:00 BST.
PebblePad is the University's web-based ePortfolio and personal learning system. It's available free to all staff and students for life and can be used for creating / assessing: portfolios, websites, blogs, action plans, reflections and personal and professional development. More information about PebblePad can be found on the University website.
The new version will retain all of the existing functionality currently available, but will be much simpler. PebblePad V5 is mobile and tablet friendly, is much easier to use and offers built in help and guidance to users.
The PebblePad Student Help has been updated and can be located within the DLE at: Help > Student Help > PebblePad Student Help & Guidance. Alongside this we are currently in the process of updating the PebblePad Staff Help which will be available on the DLE at: Help > Staff Help > PebblePad Help & Guidance shortly.
If you have any concerns about this upgrade or would like to know a bit more, please contact us at: asti@plymouth.ac.uk