Personal Collections (formerly Playlists) are now shareable in LinkedIn Learning.
To share a Collection, login to LinkedIn Learning using your UoP IT credentials and click on Me and select Collections.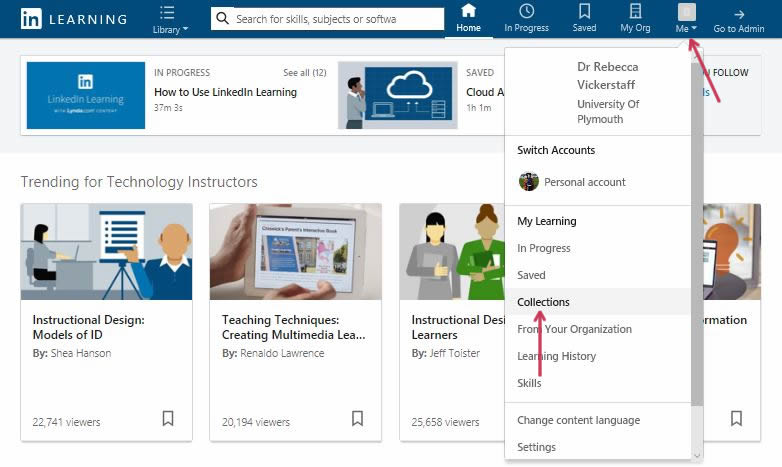 Click on the Collection you wish to share. On the right hand side of the screen you will see a 'Share' option. Click on 'Share' and select from the drop down menu how you wish to share the Collection. You can choose to share it to all LinkedIn members (if your account is linked to a LinkedIn profile), within the University of Plymouth or make it only visible to yourself.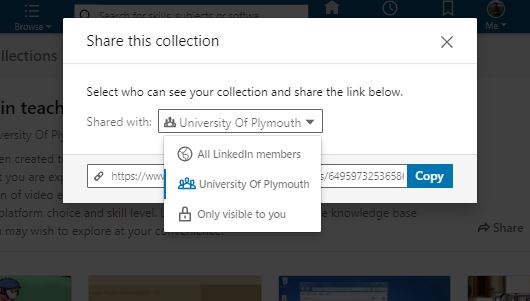 Select 'Copy' to copy the link. Once you are ready you can paste the link using 'Ctrl' + 'V' on your keyboard.
If you would like any further advice or support on using LinkedIn Learning please email asti@plymouth.ac.uk