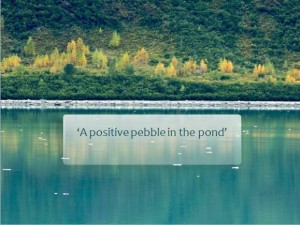 One person who attended the interactive seminar called the research 'a positive pebble in the pond' causing ripples of understanding in many directions.
We will aim to share not only interesting developments of our research, but also experiences and thoughts we encounter as a result of it.
We encourage you to share your thoughts, feelings and experiences and engage with us as the research evolves and unfolds.