If you are, here are a few points and ideas that may help you on your way to writing your first post and gaining an audience.
What's in a name?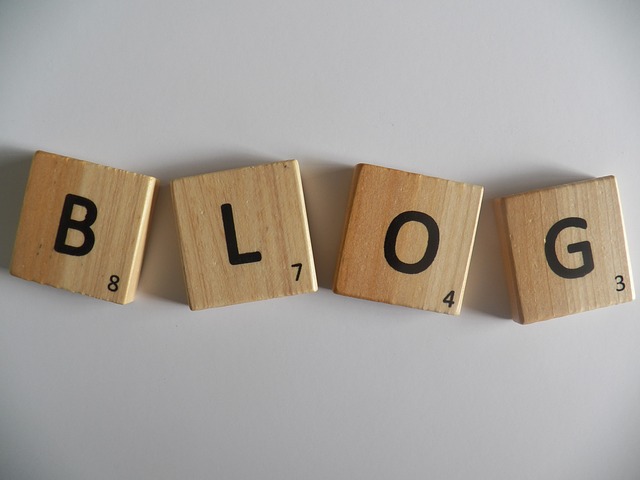 Deciding on a blog name is probably one of the most important steps in creating a new blog. You want it to be catchy, easy to remember and spell, and relate to you somehow. Importantly make sure you like it, because once you have chosen it you are stuck with it, unless you rebrand.
Write down the topics you'll be blogging about and then any words associated with those topics. Brainstorming these words may help you spark blog name ideas, or even act as a springboard for future topics to write about.
We'll talk more about your target audience soon, but consider them when thinking about your blog name. List a few characteristics of your ideal target audience and think of a blog name that resonates with them. If you want your blog to make people laugh make sure you don't chose a bland name. Likewise, if you are blogging about academia or research, try to come up with a name that reflects these environments.
Find your target audience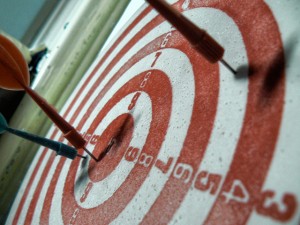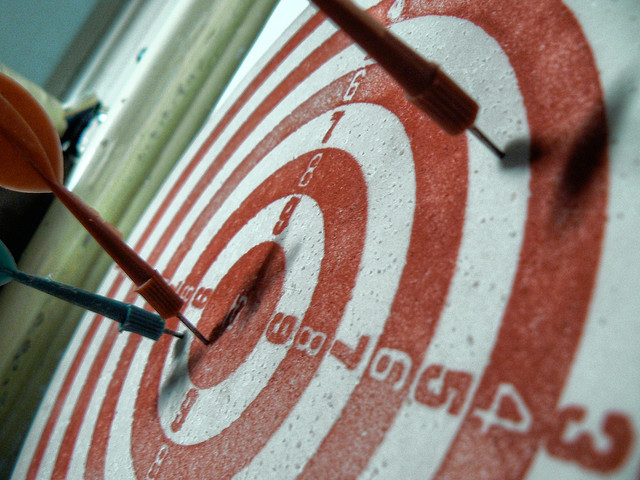 Before you can start writing a blog, you need to first ask yourself the question: Who do you want to read your posts? Who is your target audience?
Once you have decided, you can focus on a topic or collection of topics to write about and become an expert in.
What to write about?
The best starting point is to write about something that really interests you and on topics you have a passion for. You need your enthusiasm for a subject to come through in your writing and jump out at the reader and move them in some way.
Think about the types of things you want to blog about and the areas you don't want to. Generally speaking it is bad practice to be negative. You'll have much more fun and have a better engagement with your readers if you try to inspire and be positive.
Ultimately what you write about has to appeal to your chosen target audience. Do you want to entertain them? To educate them? To take them on a journey? You'll need to choose things to write about that will reel in the readers and more importantly keep them coming back, while reaching out to new readers at the same time.
Title says what?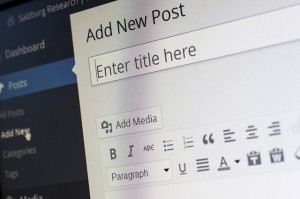 Do you know how many blog posts are published each day? A figure of 2 million a day is a good ballpark figure. How are you going to complete with that and actually get people to read your content?
Not only should your post be a great piece of writing, make sure it is on a well-known blogging site with an active audience that will share it on social media. Something of great importance is thinking about how you are going to get someone to click on your latest blog in the first place – and to do that you need to give your posts a great title, something that makes people want to click on it and read your content.
Here are a few tips:
Engage with your target audience
To borrow some terms from Jasmine Henry's article published on Social Media Today, a good title should be actionable, intriguing or emphatic.
Keep it short and sweet
Your post title will more than likely be used as the title tag that appears in the search results. So it's a good idea to keep it below Google's display limit of 70 characters to help encourage the reader to click on it. A title like this also works well as a tweet.
Set the right expectations
Your blog title needs to describe what it is about and attract a click-through to the post itself. Be careful though and make sure you don't raise the bar too high with an eye-catching title and when someone clicks through to your blog the content does not meet their expectations, or even has nothing to do with the title at all. If you don't meet your reader's expectations they may not return to your site again.
Don't go keyword crazy
It's important to try to add in a couple of good keywords to help your ranking in the searches, but still make sure you are writing for your reader and not just for the search engine.
What's your voice?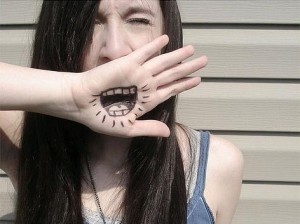 A blog is a chance to speak in your own voice. Your content will be what initially attracts readers, but it will be your personality and your voice in writing which keeps them coming back. A good blog post can be informative and entertaining in terms of its content, but a reader can take away so much more if they feel like they are getting to know you a little – can sense your passion from your words and become enthused or moved when reading them.
It might take you a little while to establish a style that you feel comfortable with, but that is the beauty of starting a blog, it's about showcasing a journey, getting from one place to another, not just within the content of your posts, but also your journey as the writer.
It's wise to stay true to your own writing voice, rather than try to establish a standardised tone of voice if you set-up a blog with your peers or colleagues. A blog is a great chance to get away from the corporate style guides of your day-to-day work, and gives you an opportunity to develop a new writing style. A blog with five writers all attempting to write in the same voice will quickly become boring to the reader, and will also become hard work for the bloggers as well.
Mix it up!
Your readers will soon become tired of the same type of posts, so think about mixing up the style and type of content. One text-heavy, in-depth post might really be appreciated, but several in a row may become tedious and off-putting.
Your blog should evolve with you and shouldn't recycle the same style of writing over and over. Don't be afraid to take little risks now and again and try new things. Incorporate new styles of writing and get really creative. The range of the type of posts you can try out is almost limitless.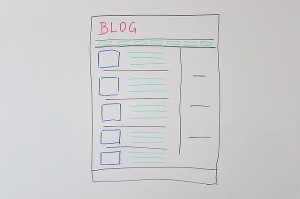 How-to posts
Lists
Resources
Reviews
Case studies
Reports
Statistics
Issues of the day
Breaking news
Personal stories
Interviews
Guest posts
Blog series
Your readers want to be stimulated in a number of different ways, so when it's relevant include images or videos in your posts. They will add personality and another dimension to your written content.
Similarly, when your posts are open to it, include links to other blogs or relevant websites with associated content – even link back to your own previous posts. This will all help increase your clicks.
How long? How many?
Long blocks of text are hard for readers to digest, especially when reading on computers and tablets. Break up your content into shorter paragraphs, bullet points and lists whenever possible.
Don't enforce a word count on yourself though, if you have something that needs to be said, go on and say it.
A blog rarely updated is not very likely to gain new followers and is likely to lose the ones you have. Start a blog with modest expectations and goals. Look at your own schedule and abilities and plan accordingly. It's always better to start off slow and steady. If you find things getting easier then increase your posts. Starting with one new post a week is a good starting point.
Always correct yourself
There is often a misconception that typos on the web can be taken more leniently, but they shouldn't. If you spot them, correct them straight away. If you want your blog to be taken seriously by your readers, then you need to take your blog posts seriously as well.
Engage with your readers!
A great blog works best when its content stimulates a dialogue between reader and writer. Allow comments to be written and respond to those that deserve it (and ignore the ones that don't).
I hope some of these ideas will be helpful for your blog. Do you have any more tips and ideas you would like to share with us?
Happy blogging!