The first six doctoral research project to be undertaken at the Centre for Sustainable Philanthropy (CSP) will open up "new fields of knowledge", the CSP's director of Research, professor Jen Shang, says.
The first tranche of PhD research will explore:
"Our aim is always to conduct actionable research that serves the needs of both fundraisers and philanthropists," professor Shang says.
"These six projects will all contribute hugely in that respect. No project examines the 'supporter journey' in isolation and no project examines fundraising in isolation. They detail the ethical, social, psychological and technological conditions under which philanthropists and fundraisers could jointly sustain philanthropy.
"This research will explore what happens at the interface of fundraising and philanthropy, establishing totally new fields of knowledge in areas such as attitude formation and fundraisers' moral identity. They show that fundraising and philanthropy are two sides of the same coin, and there's no sudden break between the two."
The CSP expects to announce two more PhD projects in the New Year.
Summaries of first six doctoral research projects
Malene Fregil
Full-time research student, Plymouth University
Consulting partner, Ingerfair, Norway and Denmark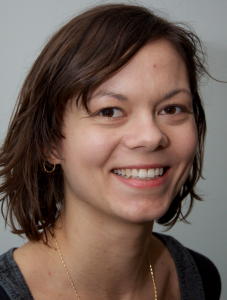 Malene will study how fundraising events may be understood as a culturally-situated social practice, where shared meaning may be co-created through the interactions of key stakeholders before, during and after these events. She'll employ comparative ethnography as one of the key observational approaches. By the end of this study, we should have a sense of the various types of rituals involved in fundraising events, how they are currently practiced, what might be the national/local differences in such events and how additional value may be created for supporters as a consequence.
Sophie Kong
Full-time research student, Plymouth University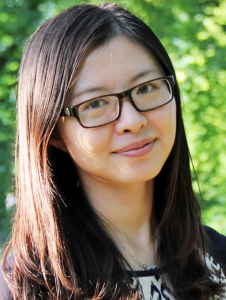 Sophie Kong holds a BA in journalism from the Renmin University of China and an MSc in management from the University of Bristol. Her primary research interest lies in online fundraising, donor behaviour, and effective fundraising methods in digital channels. Her PhD will study how fundraising rituals may emerge in the digital space as a method of social-meaning co-creation. Specifically, Sophie is interested in how communal-oriented online communities may be supported through multi-media touchpoints to maximise the value for the supporter while building giving. In short ­– what are the optimal forms of engagement in the digital environment that might foster giving?
The CSP gratefully acknowledges the help of Plymouth University's Development and Alumni Relations Office, which is supporting Sophie's research through the award of a Santander Scholarship.
Lucy Lowthian
Fundraising manager, York Teaching Hospital NHS Foundation Trust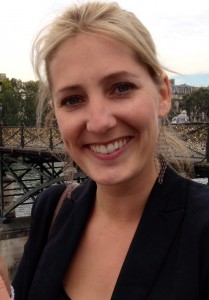 Lucy will study how the interaction between solicitors and their clients may (or may not) enhance the legacy giving experience for donors. First, she will explore what psychological factors, in addition to social norms, could be used to make solicitors more comfortable in initiating conversations with their clients about leaving a charitable bequest. Second, she will explore how such conversations influence donors' will-making and legacy giving experiences. The results of this study will help us develop an evidence-based syllabus for legacy giving training for solicitors.
Ian MacQuillin
Manager, Rogare – The Fundraising Think Tank, Plymouth University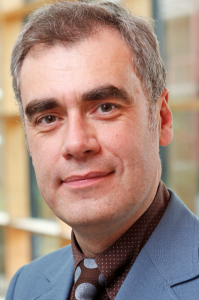 Ian will study how individuals form, express and change their fundamental views about what charitable giving is about, and what it 'should' be about, and how this perspective then shapes their attitudes about the practice of fundraising. He therefore aims to carve out a new academic space on the applied ethics of fundraising. The aim is to offer insight into 1) the societal ethics and professional ethics that are at play in shaping the public debate on the 'what is' and 'what should be' in fundraising; 2) how these ethical forces shape the morphing societal and cultural spaces that professional fundraisers operate within; and 3) how as a sector we might influence these perceptions to create an environment more favorable to sustainable philanthropy.
Christine Punter
Legacy promotions manager, NSPCC

Christine intends to examine how the Irish cultivate legacy giving within their national context. It will explore how Irish people manage multiple identities through their life span and how this identity maturation and life adaptation influences their legacy giving decisions. It also explores the mediating role of Irish identity, Catholic identity, urban/rural identity, and moral identity in the social demographic context of gender, age, educational background, religious orientation and income/wealth. This research will be the first to explore the unique contribution that philanthropic psychology might make to the profession of legacy fundraising in Ireland and beyond.
Jessica Silye 
Fundraising manager, Royal Cornwall Hospitals Charity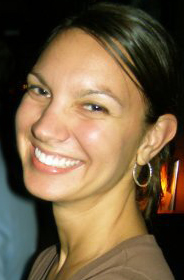 Jessica will study how major gift fundraisers' moral maturation (moral identity, complexity and metacognitive ability) and moral conation (moral courage, efficacy and ownership) might influence the quality of major donors' giving experience (satisfaction, commitment, trust, moral maturation and moral conation). She will explore the mediating role of communal relationship building between major gift officers, major donors, and other key stakeholders. The results of this study will help us better support fundraisers professionally through a greater understanding of how the act of fundraising impacts them on different levels.