The concept of relationship fundraising is to be "refashioned" by drawing on the latest ideas and theories from relationship management and social psychology.
Rogare's first full project ­– which is jointly funded by US donor management software company Bloomerang and American fundraising agency Pursuant – will have six stages:
1)    Canvass the views of senior practitioners on the definition, scope and current success of relationship fundraising techniques.
2)    Collate evidence of what is currently considered best practice and case studies of success.
3)    Conduct a thorough review of the academic and practitioner literature to identify theories, frameworks and ideas from the domain of relationship marketing that might be applied to fundraising.
4)    Conduct a similar review of the domain of 'relationship management' in psychology and social psychology to identify theories, frameworks and ideas that might be used to inform fundraising practice.
5)    Based on the two literature reviews, assess the views of senior practitioners on the direction that relationship fundraising will take in the future and the challenges it must overcome.
6)    Compile a final report that summarises the learning from steps 1-5 and outlines the future direction that relationship fundraising might take.
First systematic review for 20 years
Professor Adrian Sergeant (pictured right), director of the Centre for Sustainable Philanthopy at Plymouth University, says the project will be the "first time anyone has systematically reviewed the concept of relationship fundraising" since the idea first mooted it more than 20 years ago by Ken Burnett in his book Relationship Fundraising.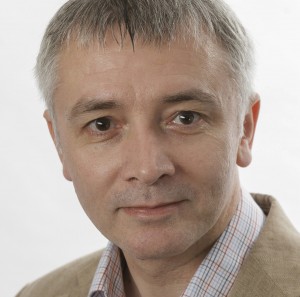 "When Ken's book was first published in 1992, the science of relationship marketing had yet to really emerge and database technology was so poor that there were very real limitations on what could realistically be achieved," Sargeant says.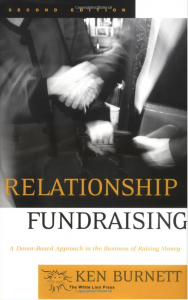 "Fundraising was primarily reliant on direct mail and new digital channels were still only a dream. As a consequence the real utility of the relationship fundraising paradigm had yet to be explored.
"In the intervening years there has been an explosion of interest in the topic. Yet there is still little agreement among practitioners about what relationship fundraising actually is, and what a relationship approach might practically mean for the way in which we steward our relationships with donors.
"Fundraisers certainly have a general sense of what it might mean as a guiding philosophy, but no idea of the theories, tools or frameworks that could be guiding their approach, nor the results that might be achieved if they did so. This Rogare project aims to provide relationship fundraising with its theoretical foundation."
Steven Shattuck, vice-president of marketing at Bloomerang, says:
"In the age of blogging and social media, there's no shortage of fundraising advice, and it can be very difficult to cut through the noise to find true best practices in how fundraisers build lasting relationships with their donors. The Rogare project is so needed not only because it fills a gap, but because the scope of the research and the pedigree of its participants is unlike anything the sector has seen before."
Ross Miller, chief operations officer at Pursuant, says:
"Fundraising principles have not changed. It's still fundamentally about people connecting with people. However, the relational dimension of our work continues to become more complex to manage and maintain as our respective bases of support grow. How we find, begin, manage, and grow those relationships can seem like an impossible task at times. We must continue to discover and implement the very best disciplines if we hope to continue to be effective fundraisers today and in the future."
Project advisory panel
As a first step in this project, Rogare intends to assemble of panel of around 30 people who can assist the project by sharing their opinions (good and bad) on relationship fundraising, specifically:
their definitions of relationship fundraising

details of their relationship building practice

their thoughts on what relationship issues they are presently wrestling with, the thinking they have engaged in to manage these issues, and any lessons that have accrued as a consequence.
Anyone who would like to be considered for this panel should contact Rogare's manager Ian MacQuillin by Friday 23 January, 2015.