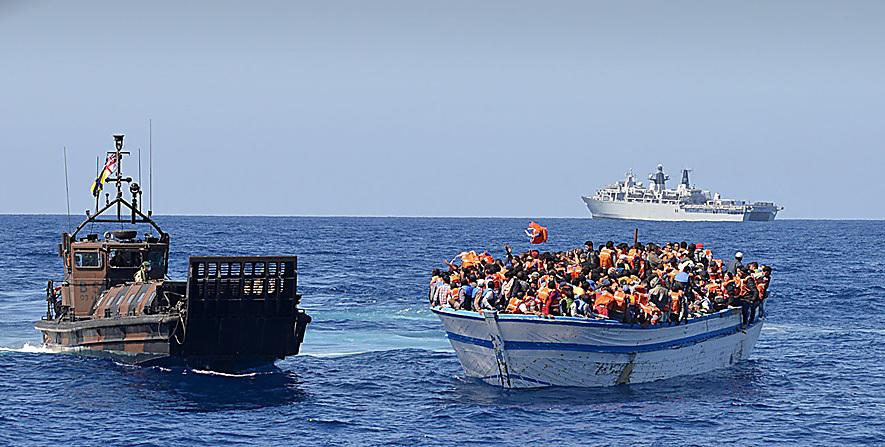 Nearly 370 people – 50 of them children – were saved last week by HMS Bulwark in her third rescue of migrants in the Mediterranean.
Jostling for space in their dangerously-overcrowded wooden craft, 369 refugees were rescued by HMS Bulwark – the lifesaving incident was one of five being played out at the same time off the Libyan coast as Europe's navies responded to the humanitarian crisis.
The assault ship put five of her eight landing craft – each converted into a rescue boat, loaded with lifejackets, medical facilities and emergency supplies – to save one group of migrants from a boat located off the Libyan coast.
Once they were safely aboard the amphibious assault ship – whose cavernous vehicle deck has been turned into a 'survivor reception facility' where food, water, medical assistance, clean clothes and bedding are available – Bulwark prepared to receive 368 more migrants picked up by German frigate FGS Hessen and the Irish Navy corvette LÉ Eithne.