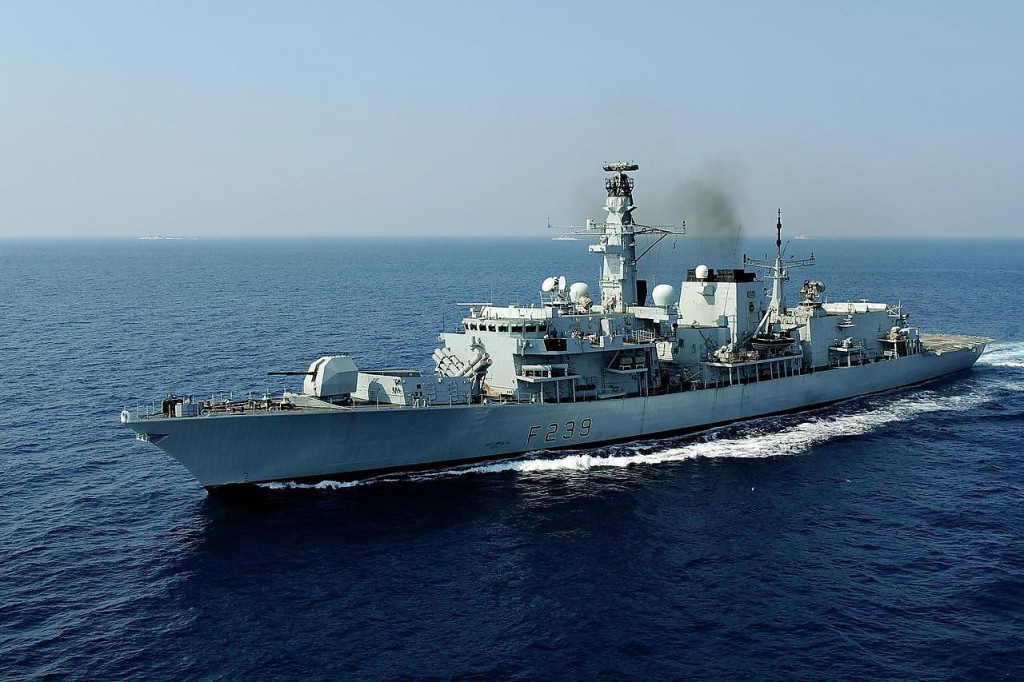 Nearly a tonne of heroin has been seized in a series of busts in the Indian Ocean – made possible by the use of the Royal Navy's cutting edge technology.
Six boats carrying narcotics were boarded off the east coast of Africa and their cargoes seized by an international task force which included British frigate HMS Richmond.
The warship used her state-of-the-art unmanned aircraft – called ScanEagle – to fly undetected above the smugglers, monitor activity and pass back information to commanders.
The Portsmouth-based warship and her counterparts in Combined Task Force 150, the international force committed to carrying out counter-terrorism and drug-smuggling patrols, then pounced as the vessels headed for Tanzania.
Based on UK current wholesale value of heroin, the haul has a potential price tag of £26.5m, but once cut several times it would be nearer £98m as an estimated street value.
HMS Richmond, which arrived in the region in April to take over from her sister ship HMS Kent, used a number of sensor systems to identify potential drug smugglers for the group, alongside ScanEagle.
The information the Royal Navy provided with this state-of-the-art technology was given to the task group's commanders aboard the French supply ship FS Var. from here they made the decision to allow Australian and New Zealand boarding teams from Australia's HMAS Newcastle and New Zealand's HMNZS Te Kaha to close in for the busts.
Despite not physically taking part in the boardings, HMS Richmond's Commanding Officer Commander Mark Anderson says his ship and its 200 sailors and Royal Marines had a vital role in the half-dozen seizures.
"Richmond has played her part in disrupting the narcotics supply routes via Africa into Europe and the UK, working with France, Australia, New Zealand and Tanzanian authorities,"
he said.
"It's a unique thing the Royal Navy can do, deploying thousands of miles from home, working side by side with regional allies and having a direct impact on the supply of narcotics into the UK."
French Captain René-Jean Crignola, Task Force 150's commander, said the group had made "a new contribution to counter-narcotics efforts".
He added:
"We can be proud of what we have done and will continue operations in the coming months."
His is one of three peacekeeping naval groups east of the Suez Canal, whose actions are directed by the Combined Maritime Forces in Bahrain.
Its deputy commander, the Royal Navy's Commodore Will Warrender, said the series of busts were rich reward at the end of painstaking operation "to identify, track and board trafficking ships and dhows across thousands of miles of open seas".
He continued:
"This is a great result, to bring together a coalition of ships and disrupt the trafficking of heroin in such an effective way shows just how well the Combined Maritime Forces works together."
HMS Richmond will continue her security patrols until the end of the year.