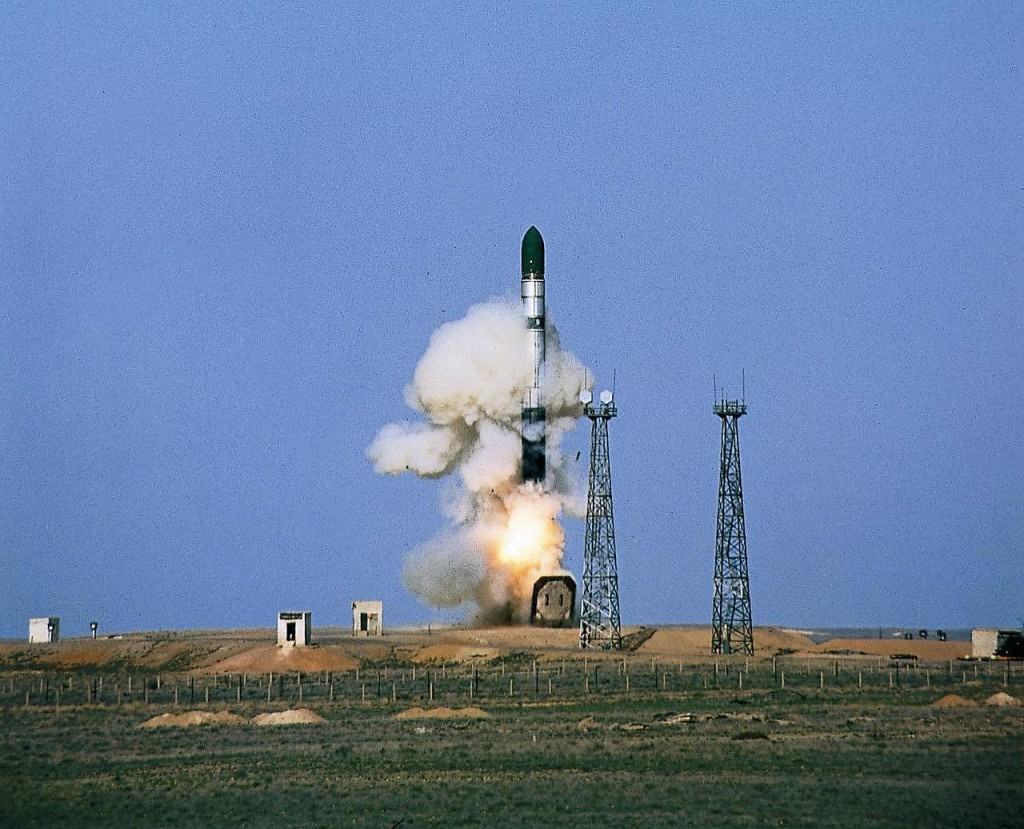 The prototype of Sarmat, the new Russian liquid-fueled, MIRV-equipped heavy intercontinental ballistic missile, is going to be ready at the end of September or the beginning of October 2015.
The new missile is 100 tonnes in weight. It can carry 10-15 multiple independently targetable reentry vehicles, has a range of 10,000km, carries extensive counter ballistic missile defence measures and can reach a speed of over Mach 20.
Sarmat will replace the 46 SS-18 Satan and probably the 60 SS-19 Stileto (UR-100NUTTKh) intercontinental ballistic missiles and it is going to be installed inside silos.
According to Russian sources, the Krasnoyarsk Machine-Building Plant has already manufactured 60 per cent of the missile, while engineers are conducting production tests on individual components and assemblies, including the engines.
The prototype will be delivered for the initial tests by the end of October at the latest and the first test will begin in 2016. According to the TASS news agency, during its first test flight Sarmat will carry a dummy warhead instead of a MIRV warhead.
The booster of the missile will not be turned on and Sarmat will rise several dozen meters above the silo to fall nearby.
The Sarmat intercontinental ballistic missile is expected to be ready for deployment with the Russian Strategic Forces in around 2020.