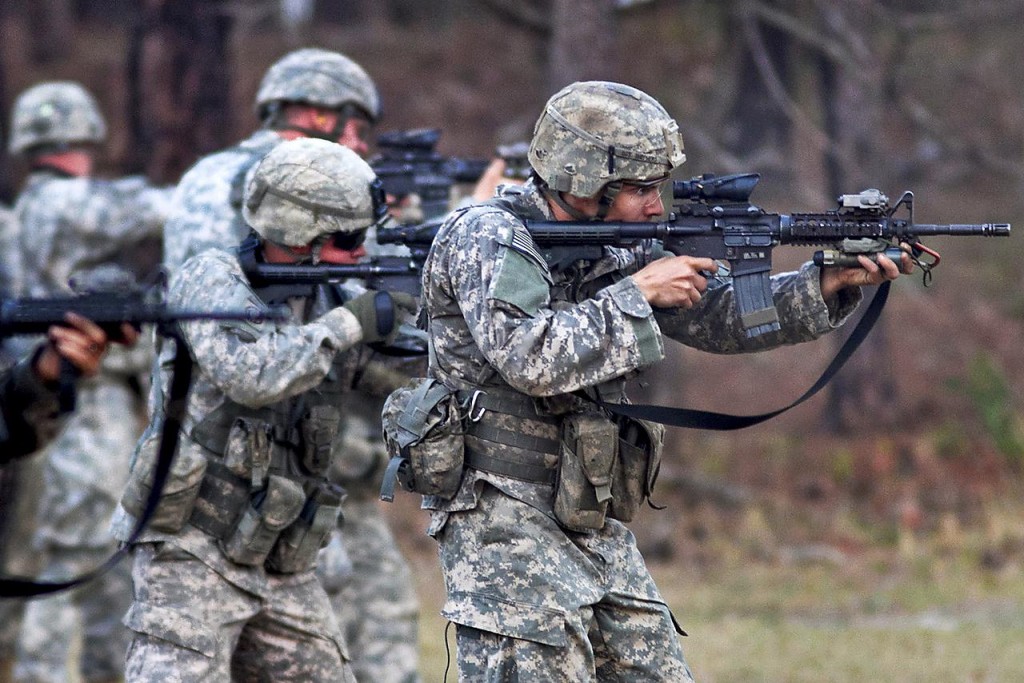 The American government announced its programme to downsize the US army from 490,000 to 450,000 troops and fire 17,000 civilian workers over the next two years.
The downsizing of the US army is part of government's decision to reduce the military spending.
In 2012 the US army reached at its peak of 570,000 troops but according to the new plan it will shrink to 450,000 troops by October 2017.
Political leaders and strategic planners believe that the reduction of the personnel can be compensated with the procurement of high-tech weaponry, drones and the use of small teams of special operations forces.
The last time the US army imposed involuntary retirement on troops was after the end of the Cold War. At that time in the late 1980s the US army had reached 780,000 troops.
The downsizing plan was initially announced from the Pentagon in February 2014 but there has not been any information about the pace of the reduction, about how many troops would face involuntary retirement, and which units would be deactivated.
The programme includes the reduction of personnel based in the US and abroad.
Furthermore under the budget cuts that congress has adopted, the US army could be forced to reduce its personnel by 30,000 more troops, if lawmakers fail to find a way to scrap the mandatory spending reductions.
If eventually this happens that would bring the US army down to 420,000 troops, the lowest level since before World War II.