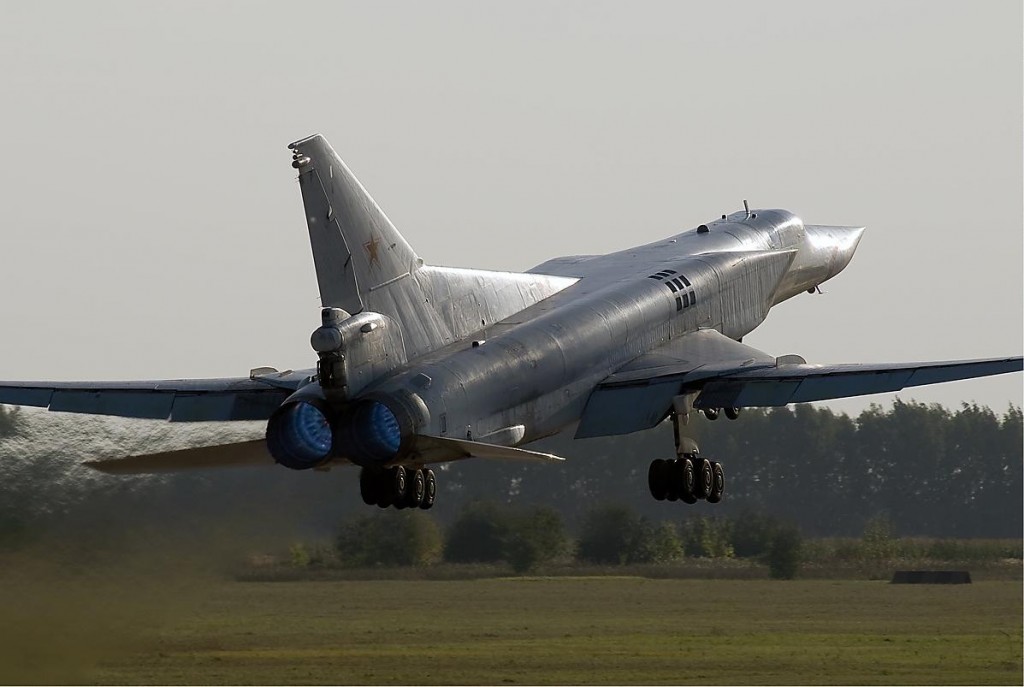 Russia is going to deploy a squadron of Tu-22M3, enhanced, long-range bombers in Crimea to counter NATO's new antiballistic missile base in Romania.
The new NATO facility is located at the Deveselu, a Romanian Air Force base, southwest of Bucharest, close to the river Danube.
The new base is equipped with Aegis Ballistic Missile Defense 5.0 CU Systems and will become operational in 2015, using SM-3 Block 1B interceptor missiles.
The Romanian base is part of the Anti-Ballistic Umbrella that NATO is creating in Europe in order to protect its members from a surprise missile attack.
The Russian strategic bombers will be able cover a huge area, thanks to their long-range capabilities for patrolling in the Black Sea and Black Sea region.
According to the Russian media, the Tu-22M3 presence in Crimea could be increased further, with a regiment of these aircraft being moved to the peninsula.
The Tu-22M3 long-range bomber has a four-member crew and is a supersonic aircraft, capable of carrying up to 24 tons of armaments over a range of 2,410km. The Russian strategic bomber can carry various combinations of armaments, such as:
up to 3 Raduga Kh-22 missiles (600km operational range, with Mach 4.6 speed) in a weapons bay and on wing pylons.
up to 6 Raduga Kh-15 missiles (500km operational range, with Mach 5 speed) on a MKU-6-1 rotary launcher in its bomb bay, plus 4 Raduga Kh-15 missiles on two under-wing pylons, for a total of 10 missiles per aircraft.
various free-fall bombs – 69 FAB-250 or 8 FAB-1500 may be typical.