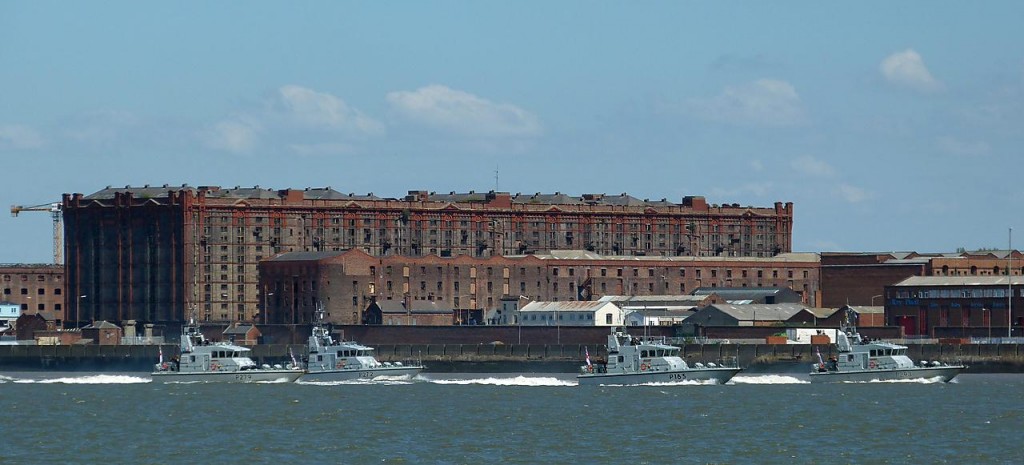 The Royal Navy's smallest ships which are used to give university students a taste of life in the Senior Service have been sailing round the Baltics for their summer deployment.
Four of the 16 patrol boats are flying the flag for Britain and the Royal Navy in ports, towns, islands and cities UK warships rarely visit.
HMS Pursuer, Biter, Explorer and Trumpeter which serve the University Royal Navy Units based at Glasgow, Manchester, Hull and Cambridge universities respectively, leave the UK for a couple of months each year, giving ten students at a time an extended naval experience.
These four boats represented Britain at Kiel Week – the world's biggest and most famous yachting event – before continuing east into the heart of the Baltic.
In just two weeks, the quartet then visited seven countries – Germany, Sweden, Poland, Lithuania, Latvia, Estonia and Finland.
The boats' size – just 68ft long – means the patrol boats can visit ports that are off limits to other Royal Navy vessels visiting the Baltic.
So as well as major cities like Malmö, Riga, Tallinn and Helsinki, the boats have called in at Pärnu, Kihnu, Kuressaare in the Gulf of Riga and the island of Naissaar just off the Estonian capital.
The latter is the final resting place of at least ten Royal Navy sailors killed during the Crimean War; despite its name, the 1854-55 conflict saw British and French warships attacking Russian bases and shipping in the Gulf of Finland.
Crews of HMS Trumpeter and Explorer laid wreaths on behalf of the present-day Royal Navy at their monument on a very wet day in the Baltic.
Elsewhere, the sailors and students have joined in local festivals and customs – such as traditional dancing in Pärnu, weightlifting and truck pushing on Kihnu – for a unique flavour of Estonian life.
The four craft have been escorted by Finnish and Estonian Navy patrol boats, flown over by Polish Air Force Search and Rescue aircraft, and their crews invited aboard a Lithuanian minehunter in Klaipėda.
"Deployments are always a fantastic time for students to consolidate the skills they have learned, but it's an even better experience for them when we are able to show them how we co-operate with other nations around the world," said Lieutenant Stuart Douthwaite, HMS Biter's Commanding Officer.
"The excellent reception we have received from nations we have visited so far is a testament to our standing alliances."
Lt Chris Chew in charge of HMS Trumpeter added: "Though the long transits between countries have often been tiring, they have also been highly rewarding – students have had plenty of time to hone their navigational skills and experience life at sea.
"Both the students and the ships' companies have also received warm welcomes from the local populace in every place the ships have visited."
The patrol boats form part of First Patrol Boat Squadron which is based at HMNB Portsmouth.