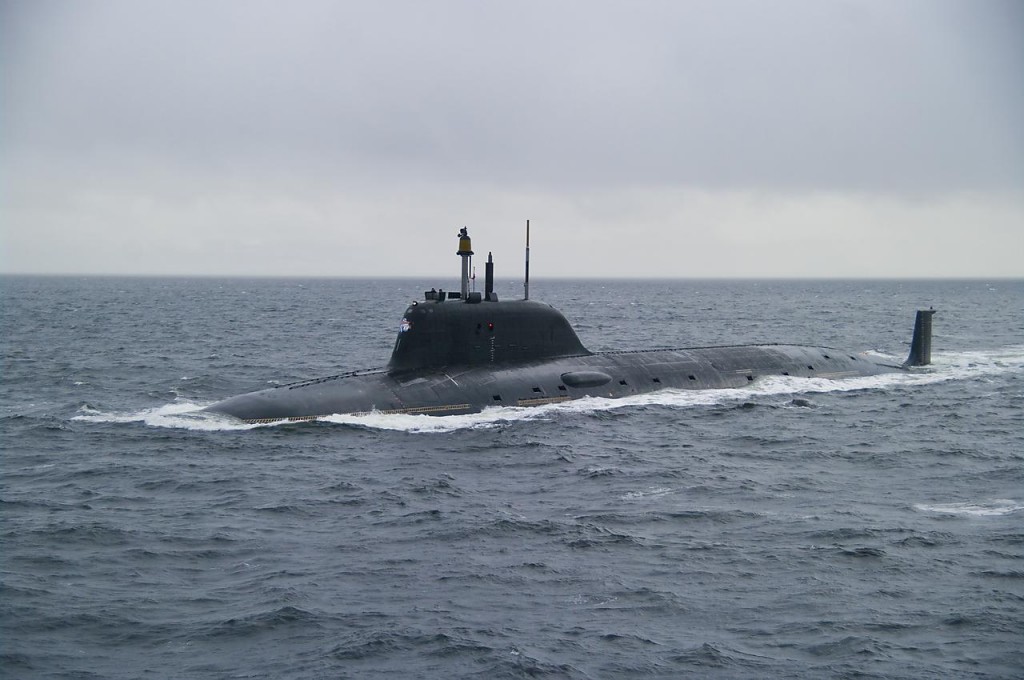 A modified version of the Russian nuclear powered "Yasen" class attack submarine could be proposed to the Indian government for its programme to lease a multi-purpose attack submarine for quite a long while.
According to the Indian 'Economic Times' newspaper, the Russian government has taken New Delhi's interest on board and is developing a separate submarine for India based on the design of the "Yasen" class attack submarine.
As the newspaper said, "The final details are yet to be discussed, but at present it has been practically decided that a completely new submarine will be built".
The "Yasen" class submarine is the most modern nuclear powered attack submarine of the Russian Navy.
Russian Navy plans to order 12 vessels and replace with them Soviet-era, Akula and Oscar-class attack submarines. Till now the Russian shipyards have delivered to the Russian Navy only one vessel the K-329 Severodvinsk, while four more submarines are in different phases of the construction.
The "Yasen" class multi-purpose attack submarine is 119 meters long, its beam is 13.5 meters, it displaces 8,600 tons surfaced and 13,800 tons submerged. The submarine is equipped with a pressurized water reactor and can achieve 20 kn while surfaced, 28 kn submerged silent and 35 kn submerged maximum.
The submarine can dive to 600 meters; and its complement is only 90 people.
The armament of the "Yasen" class submarine includes 8 torpedo tubes (4x650mm and 4x533mm and it carries up to 30 torpedoes) and 32 (8×4) VLS 3M-54 Kalibr (SS-N-27 Sizzler) cruise missiles, anti-submarine and 3M-14E land attack submarine launched variant.