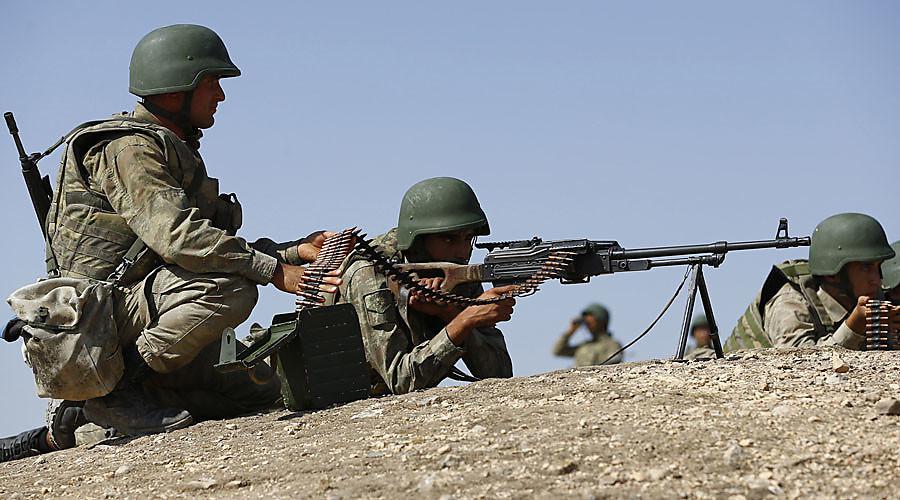 Turkish forces crossed the border with Iraq last Tuesday 8 September, to pursue PKK militants after dozens of Turkish Military and Security forces personnel were killed by multiple PKK attacks in Southeast Turkey.
Since last Sunday evening, 16 Turkish army personnel and 16 police officers were killed by PKK attacks in different places in southeastern Turkey. It was the worst wave of attacks since 2012, when the truce between the Turkish State and the PKK started.
The Kurdish organization started a campaign of attacks against military and security targets last June, when the truce came to an end.
Since last June, 113 Turkish army, gendarmerie and police personnel have been killed in PKK attacks, while three more Turkish soldiers have been killed by ISIS militants.
According to the Anatolia News Agency, The Turkish Army's pursuit of PKK militants within Iraqi territory started in the early hours of last Tuesday and involved a force of 150 soldiers, although different sources mention that the Turkish Military used two battalions and eight Gendarmerie Special Operations teams.
The same day 53 aircraft of the Turkish Air Force, 35 F-16C/D and 18 F-4E/2020 Terminators bombed PKK targets located in the mountainous areas of Qantil, Hakurk, Avashin, Basyan, Metina, Gare and Zap in Northern Iraq.
According to the Turkish government, a total of 20 PKK targets were hit and 130 bombs were dropped from the Turkish Aircraft, killing 40 PKK militants.
The recent deaths of 32 military and security forces personnel has provoked the anger of several thousand Turkish nationalists in seven cities across Turkey, who vented their anger by attacking buildings across the country belonging to the pro-Kurdish People's Democratic Party (HDP).
The pro-Kurdish HDP party warns of 'civil war' after nationalist attacks across Turkey.