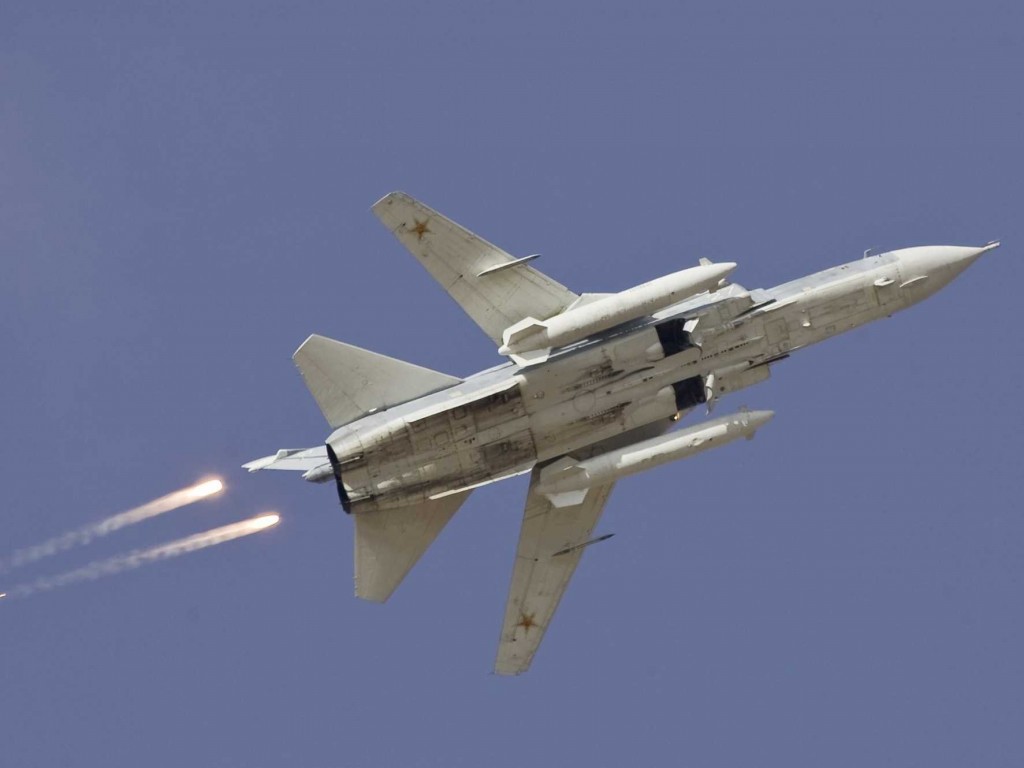 A number of Su-24M2 bombers and Su-25SM close support aircraft carried out about 20 missions today.
They attacked targets in the towns of Rastan and Talbisah which are located inside an enclave in the governorate of Homs, in the villages of Ltamenah, Tal Wasit, Mansoura and Kafr Zita in the governorate of Hama, the villages of Ghamam, Bani Zayd, Deir Hanna in the Latakia governorate and the town of Aqarbs in the governorate of Dara'a in southern Syria.
The Russian bombers took off from Bassel Al Assad air base close to Latakia and bombed the head quarters of the Tajammu al-Izzah organization in Ltamenah in the governorate of Hama, north of Hama city.
The Tajammu al-Izzah which operates in northern Hama, claims allegiance to the Free Syrian Army. The organization is backed by the U.S and has received BGM-71 TOW anti-tank missiles.
The Russian aircraft also bombed the head quarters of the 24th Division of the Free Syrian Army in the governorate of Dara'a.
Later the same day the Russian Ministry of Defence released a video of the air raids. From this it appears that the Su-24M2's used "dumb" bombs and cluster bombs against their targets.
Although no ISIS controlled area was targeted today President Putin has declared that the aim of the Russian forces in Syria will be to fight the ISIS.
Image Sourced: Bussines Insider