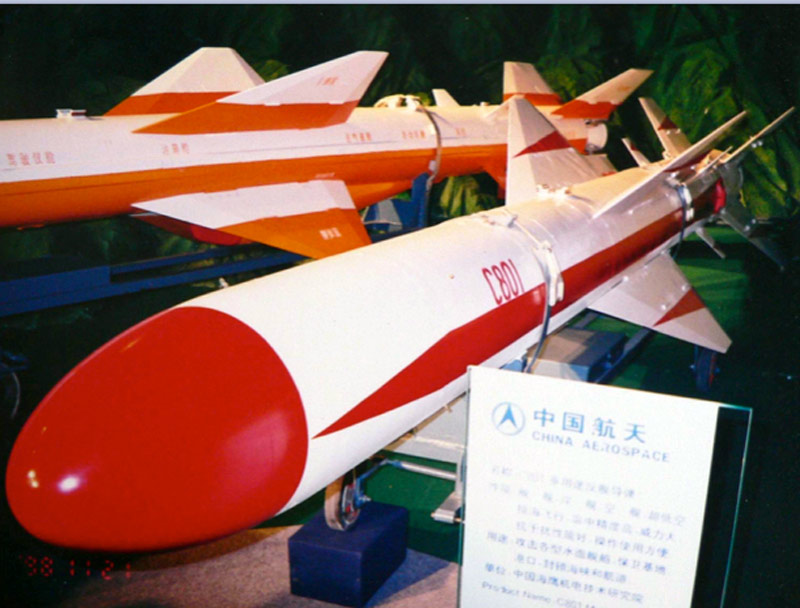 A video released by Almasirah TV, a channel run by the Shiia Houthi movement in Yemen, appears to show the launch of a missile against one of the UAE's Baynunah-class corvettes. The alleged launch took place from a coastal platform close to the port of Mocha in the Red Sea.
Based on the sequence of the launch it is estimated that the missile was a subsonic, Chinese made, anti-ship C-801 missile, the export version of the YJ-8/8A. Yemen bought an unknown number of these missiles from China, which are compatible with the non-Chinese fire control system used by the Huganfen class missile patrol boats of the Yemeni Navy.
However, none of the Huganfen class missile patrol boats are operational any more. Seven months ago the IHS Country Risk Report for Yemen mentioned the existence of C-801 missiles in the arsenal of the Yemeni Navy, which is non-operational because of the civil war.
According to the report if the Houthis were to acquire these C-801s, it would be unlikely that they could use them to target shipping.
If the video is genuine, the Shiia militia of the Houthis must have managed to use these missiles against surface targets located a short distance from the coast.
Although it is not known how many similar missiles the Houthis may have in their possession, the possibility that they might have engineered a way to use them from coastal platforms could affect the safety of shipping lanes in the Bab al-Mandab Strait.
Naval forces of the Saudi-led military intervention in Yemen have enforced a naval blockade of the country, creating a close security zone around the Yemeni coastline, patrolling the waters and protecting commercial vessels that travel through the Bab al-Mandab Strait.