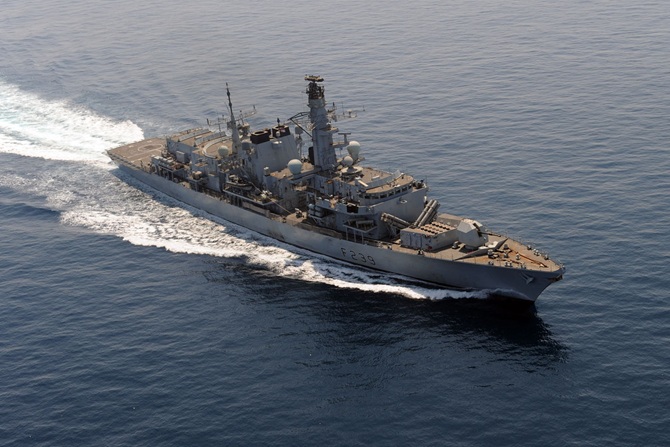 The crew of a Royal Navy warship have seized around £3m worth of cannabis during a security patrol in the Mediterranean.
The Portsmouth based frigate HMS Richmond sent up her Lynx helicopter that spotted what was believed to be a drug smuggling boat and immediately moved in to investigate.
With HMS Richmond nearby her Royal Marine boarding team was sent into action.
With the aircraft flying overhead the crew of the smuggling vessel threw their drugs shipment overboard and fled the scene.
HMS Richmond's team recovered 1,015kg of cannabis that was bound for mainland Europe and potentially the UK.
Officials estimate the drugs would have had a value of around £3 million had they reached the streets of the UK.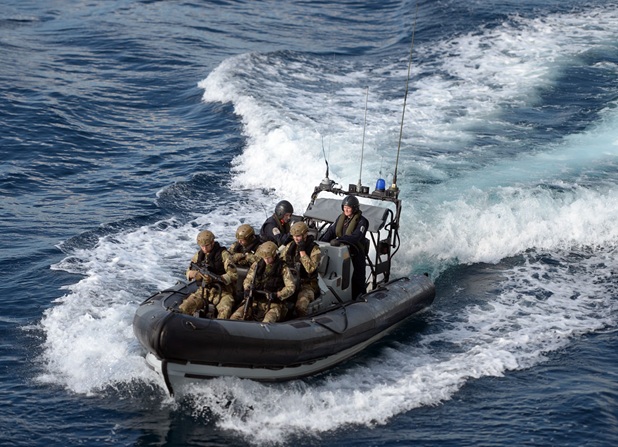 HMS Richmond's Commanding Officer, Commander Mark Anderson, said: "The Mediterranean is a known route for smuggling drugs into Europe and the UK.
"As soon as the smugglers were detected it took minutes to launch the ship's boarding team and intercept and recover the drugs."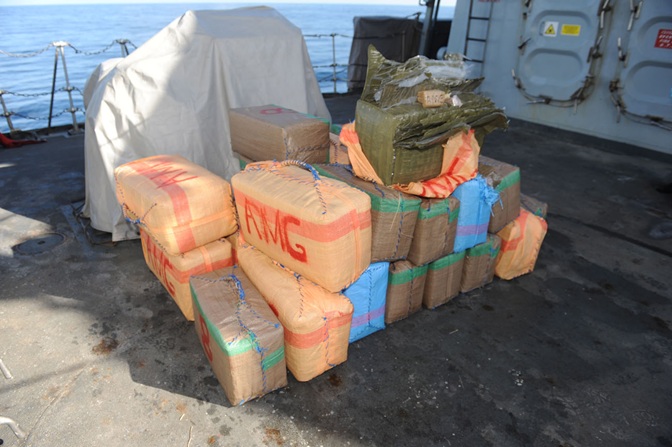 Armed Forces Minister Penny Mordaunt said: "This goes to show the value of the Royal Navy, not just keeping key shipping channels safe but stopping the illicit trade in drugs.
"Our cutting edge warships and highly trained personnel have once again proved their flexibility to adapt their tasking to the war on drugs with good effect."
Captain Paul Simmons, Royal Marines, who is in charge of the boarding team, added: "The team remains at high readiness throughout their time onboard for exactly this type of situation.
"With the assets available in HMS Richmond we can detect smuggling vessels over large distances, close with the location and quickly move to intercept."
Richmond is on a nine month deployment, protecting UK interests' worldwide.
Since deploying in March she has assisted in the interception of £26.5 million worth of heroin in the Indian Ocean, and disrupted people trafficking in the Mediterranean Sea as part of the European Union led "Operation Sophia", helping to save hundreds of lives in the process.
The ship is due to return to UK waters before Christmas.
Image Sourced: Royal Navy