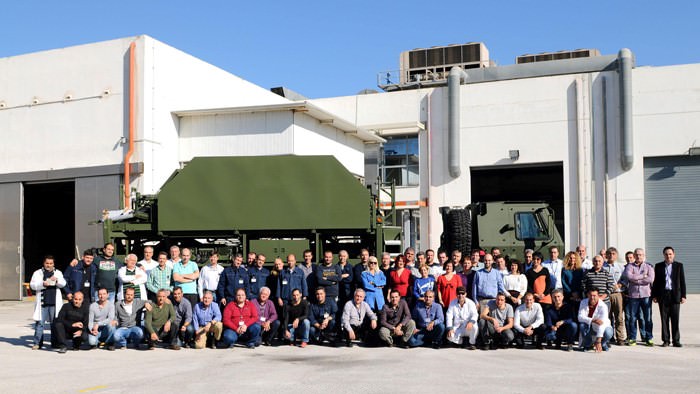 Press Release, Koropi, Jan 18, 2016
IDE (INTRACOM Defense Electronics), the leading defense electronics and communications systems manufacturer in Greece, extends its cooperation with Raytheon by signing a new contract worth $ 63.4 million to manufacture subsystems for the PATRIOT air defense system.
Deliveries are scheduled to be completed in March 2018.
It is worth mentioning that according to analytical records of IDE, during the last five (5) years IDE has awarded more than 40% of the work of its signed contracts to other qualified Greek companies.
"In the current difficult financial situation we are contributing positively to the industrial production and to the employment in our country and we are proud to cooperate with one of the largest companies worldwide in the defense area. Manufacturing capabilities, competitiveness and high quality standards have made IDE a reliable partner in the long and successful international course of the PATRIOT program", stated Mr. George Troullinos, CEO of IDΕ.
About IDE
IDE, Greece's leading defense electronics and communication systems provider, is a subsidiary of Intracom Holdings, one of the largest multinational technology groups in Greece.
IDE possesses unique know-how in design, development and manufacturing of products that incorporate state-of-the-art technology in tactical military communication systems, encryption devices, command, control and communication systems (C³I), surveillance, reconnaissance and security systems, hybrid electric power and electric energy storage systems, missile data links and electronic components, software for military applications and testing equipment.
IDE participates in international development and production programs, as well as in international cooperations for the production and export of defense equipment and is a registered member on NATO's vendors list.
The Company's products and services are deployed in Cyprus, UK, France, Germany, Luxemburg (NSPA), Sweden and the USA.