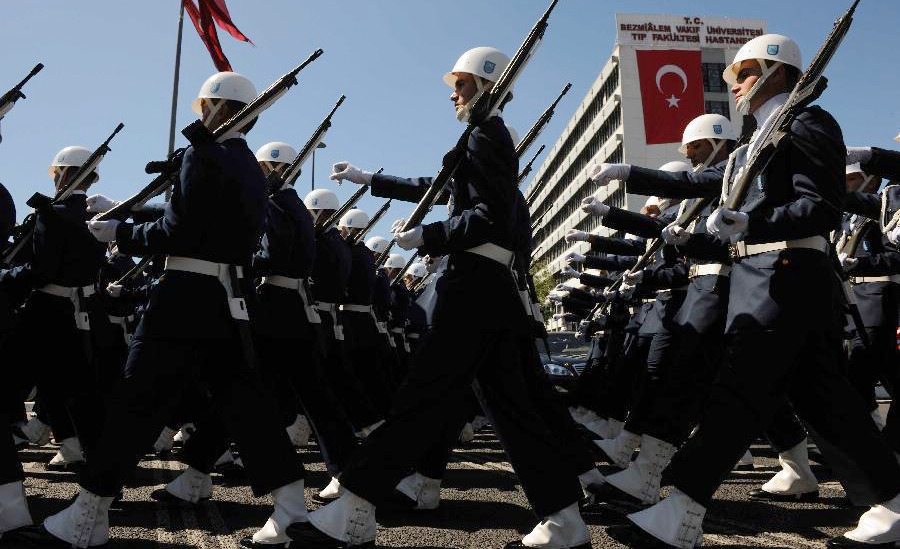 Sourced : Turkish Review
The previously repealed controversial Protocol on Cooperation for Security and Public Order (EMASYA) is being reinstated by the Justice and Development Party (AKP) government. It authorized the military to gather intelligence on internal threats and conduct operations in cities without the approval of the civilian administration.
Newly appointed Prime Minister Binali Yildırım's government has submitted a draft bill to the parliament envisions the reinstatement of the EMASYA protocol that was repealed in 2010.
The draft bill, if passed will grant the Turkish military sweeping powers to gather private information on citizens. Moreover,  it will afford immunity to members of the Turkish Armed Forces (TSK) where they could not be tried without the permission of both the Minister of Defense and the Prime Minister,  reported  the Cumhuriyet daily.
In a bold move in 2010, the AKP government repealed EMASYA, which had been at the focus of constant criticism for allowing the military to conduct intelligence gathering activities around the country without authorization from the civilian administration.
The controversial protocol was signed by the General Staff of the armed forces and the Interior Ministry on July 7, 1997. The protocol empowered the military to intervene in incidents of social unrest on its own initiative.
The EMASYA protocol was repealed by the AKP government, which at the time was fighting the military control in Turkey.
Then-Prime Minister Recep Tayyip Erdoğan stated in no uncertain terms in 2010 that, "There cannot and will not be a protocol like this again." Similarly, then-president Abdullah Gül quipped, "According to international standards and our understanding of law there is no place for this [EMASYA] in Democracy."