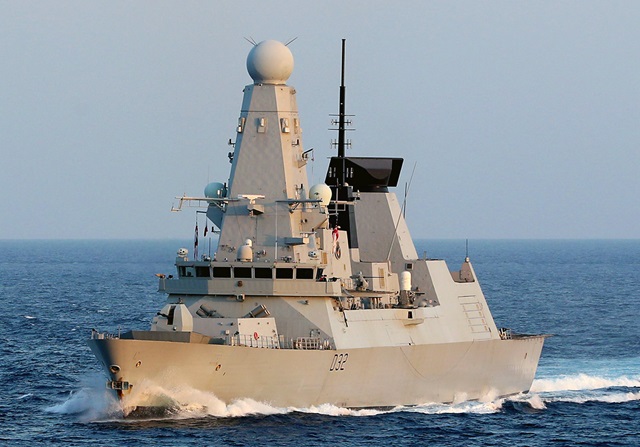 Type 45 destroyer HMS Daring has protected merchant vessels and Royal Navy ships sailing through the Bab al-Mandeb strait.
The Portsmouth-based warship has provided reassurance in the region, being equipped to tackle possible air and surface threats with her combination of surveillance radars and Sea Viper missiles.
The advanced air destroyer also escorted the Navy's Joint Expeditionary Force task group including Devonport-based HMS Bulwark, flagship HMS Ocean, and the MV Eddystone Point.
Around 95 per cent of Britain's economic activity depends upon the sea and a vast amount of global trade passes through the region. HMS Daring is one of six destroyers, and continues the role her sister ship HMS Defender carried out earlier this year.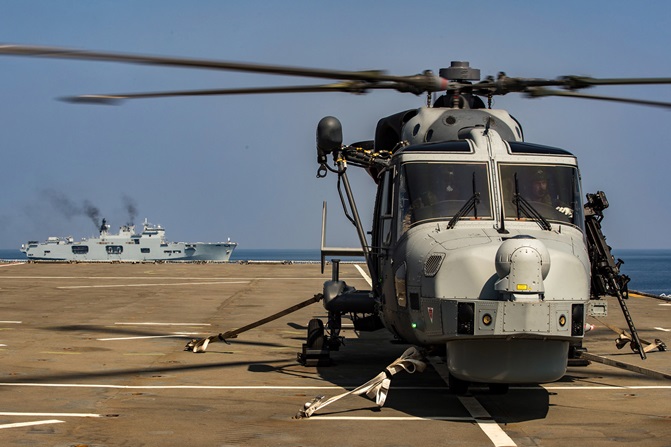 "An island nation needs a strong shipping industry and a strong shipping industry needs military support and protection," said Jonathan Roberts, of the UK Chamber of Shipping.
"The Royal Navy is the best of the best. There is no safer pair of hands in the world and the work they do in protecting UK ships, and the goods and people they carry, is deeply appreciated and respected."
Daring operates with the Royal Navy's newest type of helicopter – the Wildcat Mk2 – which extends the ship's capability beyond the horizon and uses its cutting-edge targeting system and surveillance radar to help reduce the threat of waterborne attack.
The ship will also be operating as part of Combined Task Force 150 and will use its Royal Navy and Royal Marines boarding teams to conduct counter piracy, counter terrorist and counter smuggling operations.
Its main effort is to disrupt terrorist groups such as Al Qaeda and Al Shabab and deter piracy and other unlawful activities at sea in an area spanning from the Suez Canal, through the Red Sea, Indian Ocean and into the Gulf of Oman.
"We're proud to be helping keep ships in the region safe but it only represents a fraction of what the Royal Navy does," said Commander Philip Dennis, the Commanding Officer of HMS Daring.
"With 8,000 people deployed, from HMS Portland in the South Atlantic to HMS Ocean in the Gulf, the Royal Navy is meeting commitments around the globe while investing in new technology."
The Ministry of Defence is investing in a growing Royal Navy by building two aircraft carriers, the new Type 26 Global Combat Ship, Dreadnought and Astute-class submarines, and offshore patrol vessels.
The Navy is also developing a new class of lighter General Purpose Frigate so that by the 2030s the size of the fleet can be grown.