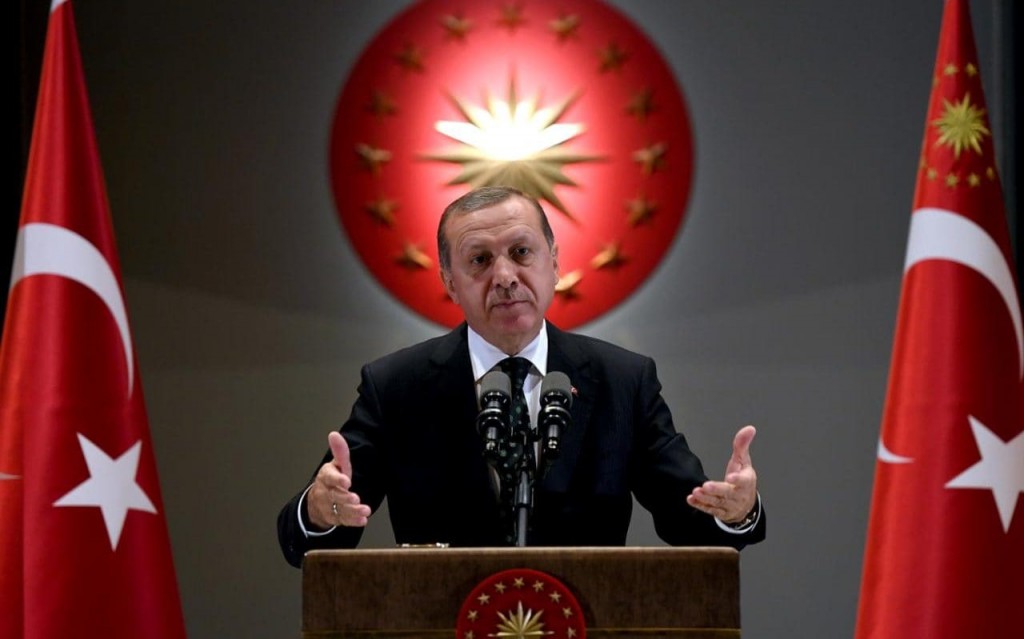 For one more time within a period of three months, Turkey's President Recep Tayyip Erdogan challenged the Lauzanne Treaty and made it official: Ankara should renegotiate the Treaty of Lauzanne of 1923 that marked the boundaries of modern Turkey.
According to the Turkish President, "The Lausanne Treaty is not an indisputable text, it is not holy. Of course we will discuss it; we will attempt to find a better solution. They should not find a fault with us for we have given our word to the nation. We will dispute all stipulations (of the treaty)."
"The future must be planned on the basis of a profound analysis of history, Turkey will built itself a bigger country with the help of Allah," Recep Tayyip Erdogan told the members of the new Security Council in Ankara.
The Turkish President emphasized that the Lausanne Treaty actually reduced the size of his country since under this Treaty 3 million sq km of Ottoman lands were reduced to 780,000 sq km !
"And this happened in Lausanne, under our very noses. They took so much land away from us and, yet, some people found a reason to be proud of this. What were we, what have we become, what will we be? This is a very important question for us," he pointed out.
The Lausanne Treaty was a peace treaty signed in Lausanne, Switzerland, on 24 July 1923.
It officially settled the conflict that had originally existed between the Ottoman Empire and the Allied British Empire, French Republic, Kingdom of Italy, Empire of Japan, Kingdom of Greece, and the Kingdom of Romania since the onset of World War I.
It also defined the borders of Turkey with Greece, Bulgaria, formally ceded all Turkish claims on the Dodecanese Islands, Cyprus, Egypt and Sudan, Syria and Iraq and along with the Treaty of Ankara settled the boundaries of the latter two nations.
Recep Tayyip Erdogan did not define at which international level, body or institution Turkey will push for a Lausanne Treaty renegotiation.