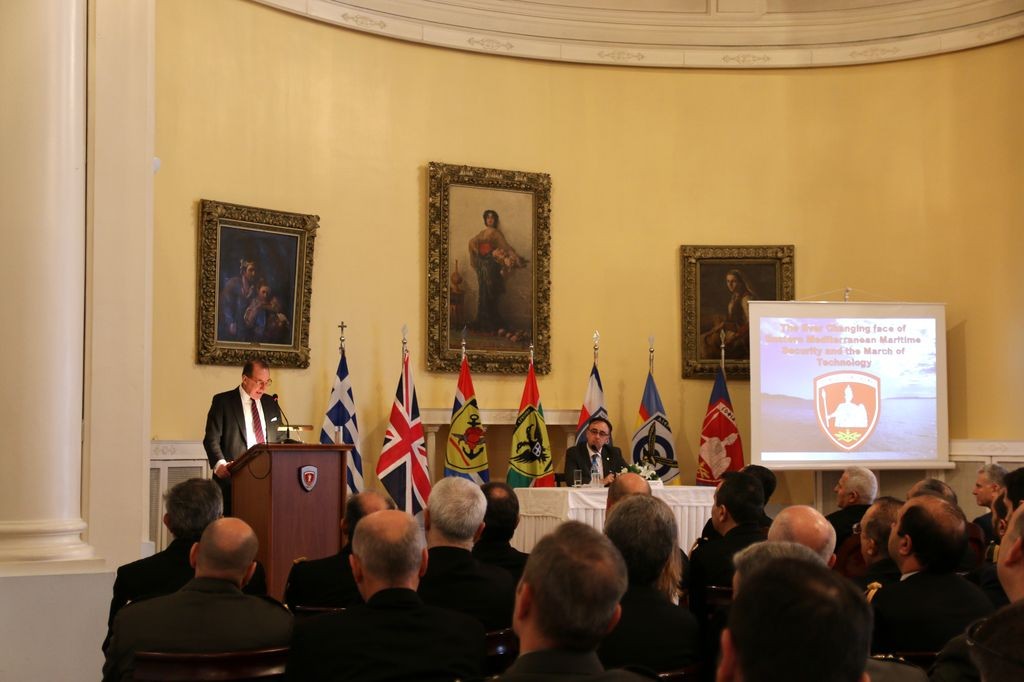 Former First Sea Lord, Admiral  Sir George Zambellas gave an inspirational talk today at the Officers Club (LAED) in Athens Greece.
The Chief of the Hellenic National Defence Staff,  the Chief of the Hellenic Navy General Staff and the Chief of the Hellenic Air Force General Staff attended the venue amongst other distinguished guests.
The event was convened by Dr Fotios Moustakis, Director of the DCSS and was attended by more than 200 officers  from the Hellenic MoD, students of the MA programme in Applied Strategy and International Security at the HNDC as well as the British  Defence Attaché in Greece, Captain Richard Blackwell.
The audience was engaged in an open discussion with the Admiral and he offered some clear-cut and straightforward answers.
On behalf of DCSS we would like to thank everyone for their active participation.