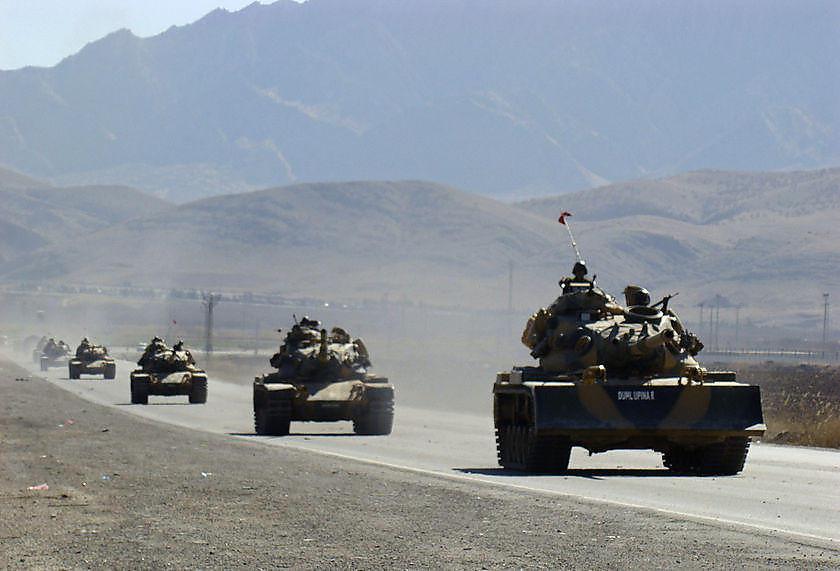 Sourced : Hurriyet
A military operation launched by the Turkish military in Syria's north to secure Turkey's borders has been successfully completed, the country's top security board has said.
"Euphrates Shield" Operation, launched to secure our country's border security, prevent [Islamic State of Iraq and the Levant] DEAŞ threats and attack targeting our country, give an opportunity to our displaced Syrian brothers to return their homes and continue their lives in peace and security has been successfully completed," the National Security Council (MGK) said in a statement issued on March 29 following a meeting chaired by President Recep Tayyip Erdoğan.
Launched on Aug. 24, 2016, the "Euphrates Shield" operation involved 8,000 Turkish troops, aimed at clearing its border with Syria of terrorists, which include ISIL and the Syrian Kurdish Democratic Union Party (PYD) forces, which Turkey regards as a terrorist organization due to its links with the outlawed Kurdistan Workers' Party (PKK).
Turkish military supported Free Syrian Army (FSA) fighter with artillery and special forces during the operation.
Thousands of militants were killed in the operation, according to official numbers, while 71 Turkish soldiers were also killed.