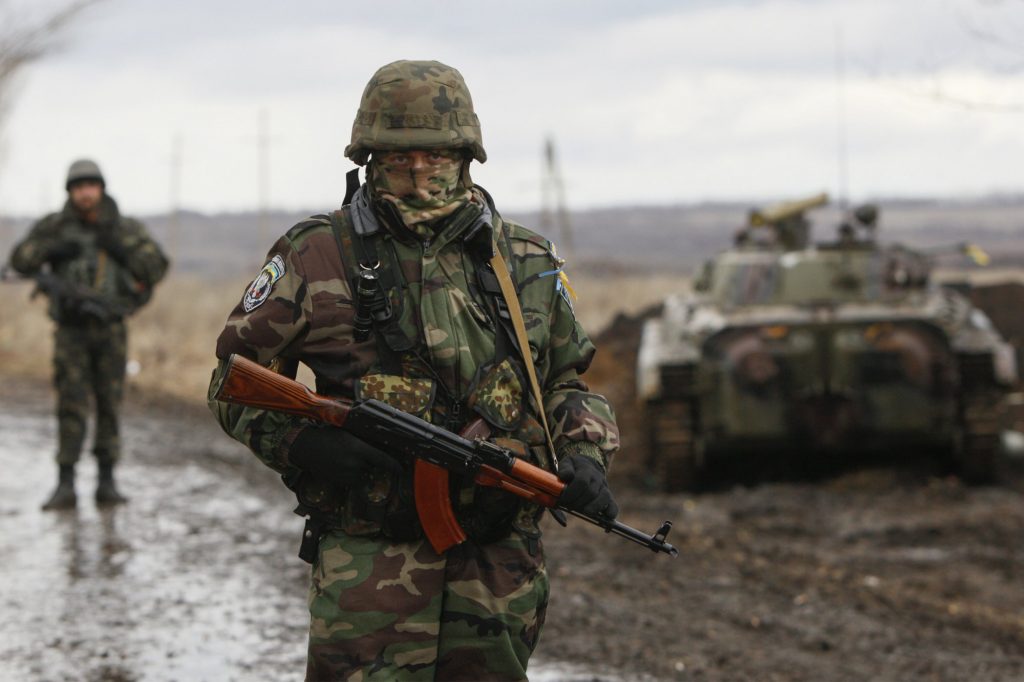 Sourced : Kyiv Post
Ukraine's President Petro Poroshenko, in his interview with Sky News, said that there is a real war in Donbas, not a frozen conflict, the official website of the president says.
"Someone is trying to call this a frozen conflict. I emphasize that it is not frozen. It is a hot Russian aggression against my country," Poroshenko said.
He said that since the beginning of 2017, Ukraine has lost 69 servicemen and over 420 have been wounded. "Is it a frozen conflict? It is a true hot war. It is a real aggression," the president said.
He said that there are over 700 Russian tanks, over 1,250 artillery systems and over 300 MLRS in the occupied Ukrainian territory.
Poroshenko said that pressure on Russia must be continued to stop murder of Ukrainians. "Sanctions are the mechanism to keep Putin at the negotiations table. Putin pays a high price due to the sanctions," the president said. He thanked the U.S., EU, UK, Japan, Canada, Australia for supporting Ukraine.
The president also reminded that Russia wages a "hybrid war" against other countries that includes the elements of cyber attacks, funding of populists and anti-government movements aimed to destabilize the internal situation. "Russia doesn't want a strong and united Europe. Russia doesn't want a strong and united Great Britain. I