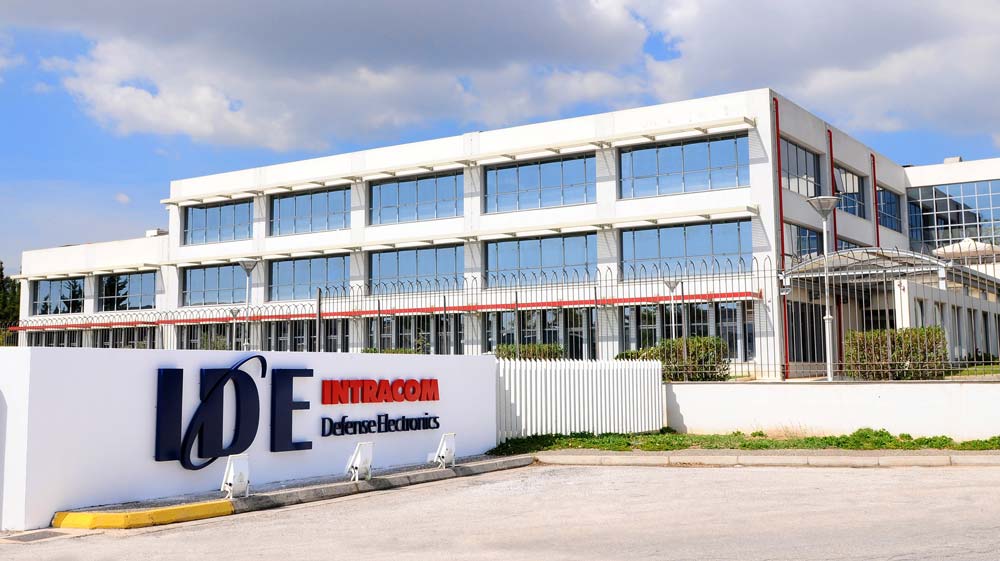 INTRACOM Defense Electronics (IDE), the leading Greek electronics and communications systems manufacturer in the defense and security area, honored with a significant performance award from Raytheon at the company's annual awards conference on May 2, 2017 in Boston, MA, USA.
IDE was honored, for the 8th time, by Raytheon for its exceptional performance and quality with the 4 – Star Supplier Excellence Award.
Raytheon instituted the annual Supplier Excellence Awards program to recognize suppliers who have provided outstanding service and partnership in exceeding customer requirements and worked collaboratively with Raytheon driving innovation, affordability, global growth, partnership and flawless execution.
Award candidates are judged on certain criteria, including overall quality, on-time delivery and demonstrated commitment to continuous improvement.
IDE, Greece's leading defense electronics and communication systems provider, is a subsidiary of Intracom Holdings, one of the largest multinational technology groups in Greece.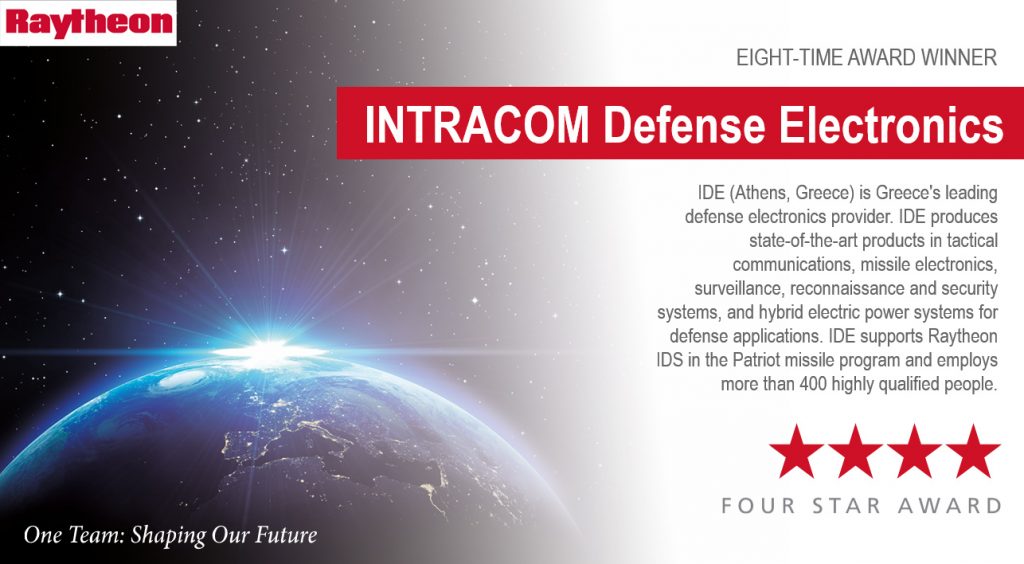 IDE possesses unique know-how in design, development and manufacturing of products that incorporate state-of-the-art technology in tactical military communication systems, encryption devices, command, control and communication systems (C³I), surveillance, reconnaissance and security systems, hybrid electric power and electric energy storage systems, missile data links and electronic components, software for military applications and testing equipment.