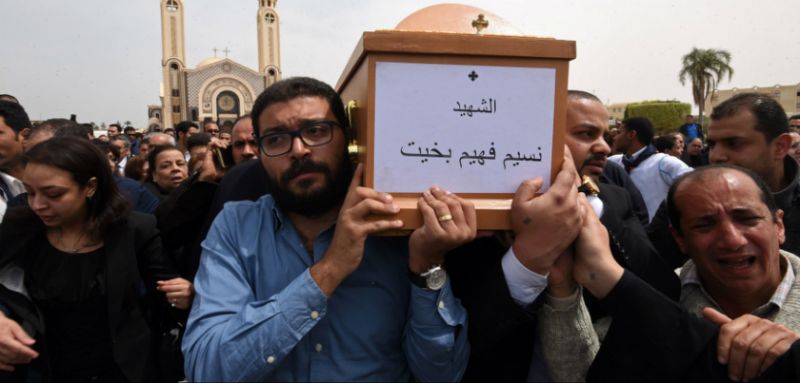 Sourced : Foreign Policy
A group of masked gunmen opened fire on Coptic Christians in southern Egypt Friday, killing at least 26 and wounding 25.
As many as 10 attackers in three pickup trucks intercepted buses of Coptic Christians near the city of Minya, some 130 miles south of Cairo, and gunned them down before fleeing the scene. The victims were en route to the Saint Samuel Monastery in Minya province.
Egyptian Health Ministry Spokesman Khaled Mugahed told state television station al-Masriya that men, women, and children were among the dead and injured. Some of the injured are in critical condition.
Image Sourced : Yahoo
Read more at : http://foreignpolicy.com/2017/05/26/egypt-coptic-christians-attacked-middle-east-minority-persecution-north-africa/?utm_content=buffer5c6ca&utm_medium=social&utm_source=twitter.com&utm_campaign=buffer