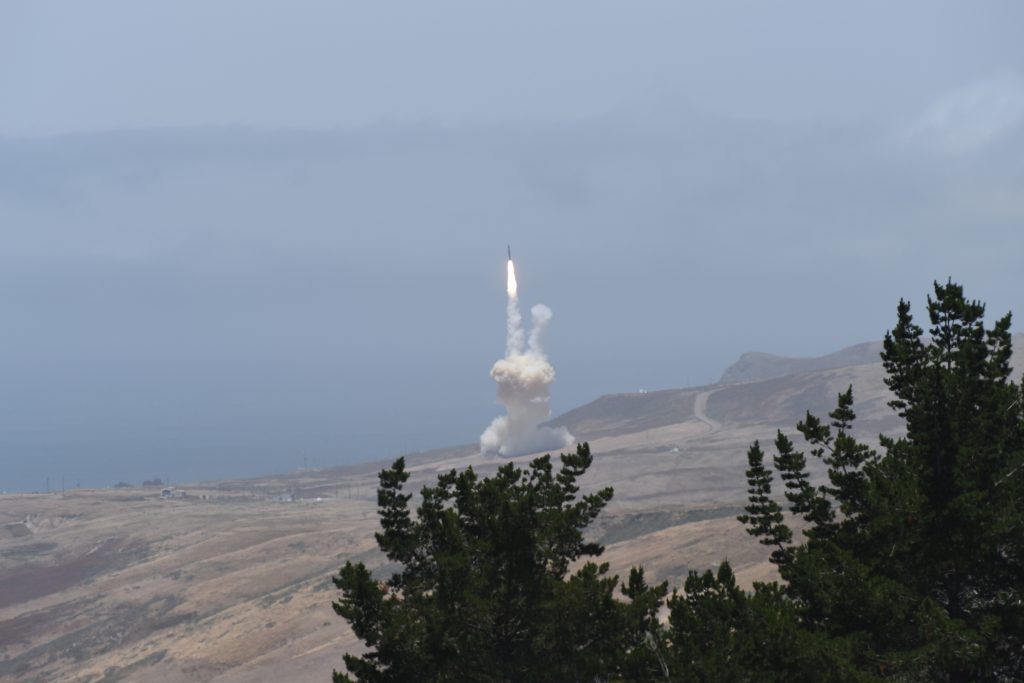 Sourced : U.S Missile Defence Agency
The U.S. Missile Defense Agency, in cooperation with the U.S. Air Force 30th Space Wing, the Joint Functional Component Command for Integrated Missile Defense and U.S. Northern Command, today successfully intercepted an intercontinental ballistic missile target during a test of the Ground-based Midcourse Defense (GMD) element of the nation's ballistic missile defense system.
This was the first live-fire test event against an ICBM-class target for GMD and the U.S. ballistic missile defense system.
During the test, an ICBM-class target was launched from the Reagan Test Site on Kwajalein Atoll in the Republic of the Marshall Islands. Multiple sensors provided target acquisition and tracking data to the Command, Control, Battle Management and Communication (C2BMC) system. The Sea-Based X-band radar, positioned in the Pacific Ocean, also acquired and tracked the target. The GMD system received the target tracking data and developed a fire control solution to intercept the target.
A ground-based interceptor was launched from Vandenberg Air Force Base, California, and its exo-atmospheric kill vehicle intercepted and destroyed the target in a direct collision.
Read more at : https://www.mda.mil/news/17news0003.html