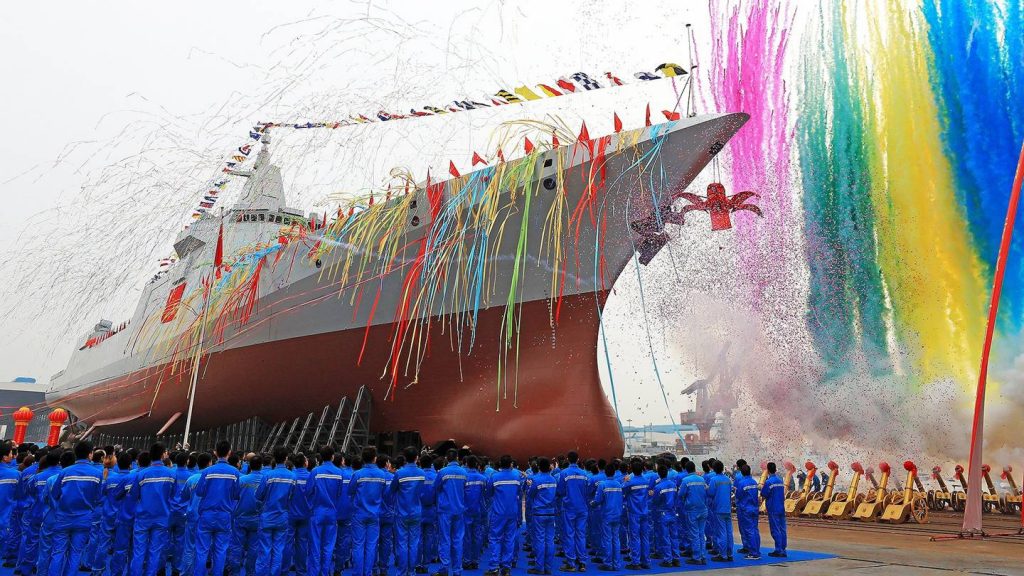 Sourced : First Post
China's increasingly powerful navy launched its most advanced domestically produced destroyer taking a giant stride in building complex naval platforms indigenously at a time of rising competition with other naval powers such as the United States, Japan and India.
The 10,000-tonne Type 055 warship was set on water at the Jiangnan Shipyard in Shanghai on Wednesday making it the first of the People's Liberation Army Navy's new generation destroyers, Xinhuasaid.
The ship is believed to be the first Type 055 destroyer, which is considered to be a successor class to the smaller Type 052D guided missile destroyers.
Image Sourced : The Drive
https://www.youtube.com/watch?v=IcDQGWW07YA
Read more at: http://www.firstpost.com/world/chinas-latest-10000-tonne-type-055-destroyer-a-step-above-indias-visakhapatnam-class-vessels-3757851.html