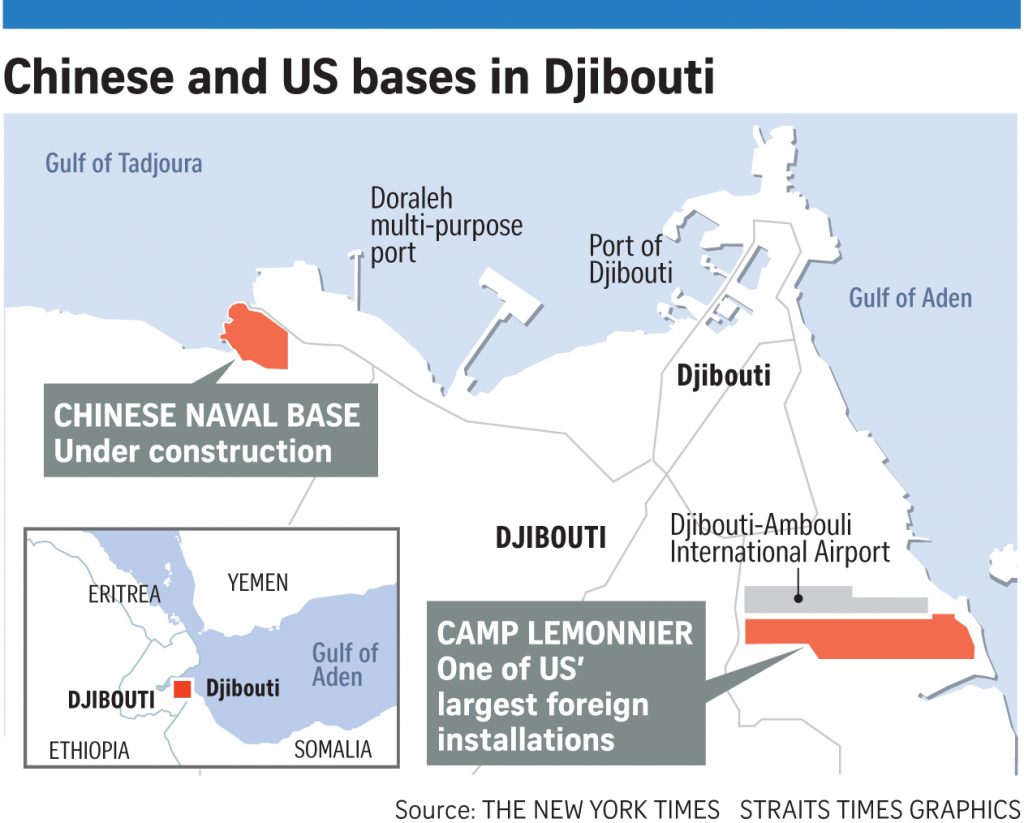 Sourced : The Diplomat
By Charlotte Gao
On July 11, China officially dispatched military personnel to set up its first-ever overseas base in Djibouti, the small country in East Africa.
While foreign media call the new facility a "military" base, China instead calls it a "support base," which "will ensure China's performance of missions, such as escorting, peace-keeping, and humanitarian aid in Africa and west Asia," according to Xinhua, China's news agency.
In the early morning of July 11, China held an official ceremony in the port of Zhanjiang, south China's Guangdong province. The commander of China's People's Liberation Army Navy (PLAN), Shen Jinlong, "read an order on constructing the base in Djibouti, and conferred military flag on the fleets." Then Shen ordered, "Set off!" and the ships carrying Chinese military personnel departed the port, reported Xinhua.
Image Sourced : The New York Times
Read more at : http://thediplomat.com/2017/07/china-officially-sets-up-its-first-overseas-base-in-djibouti/