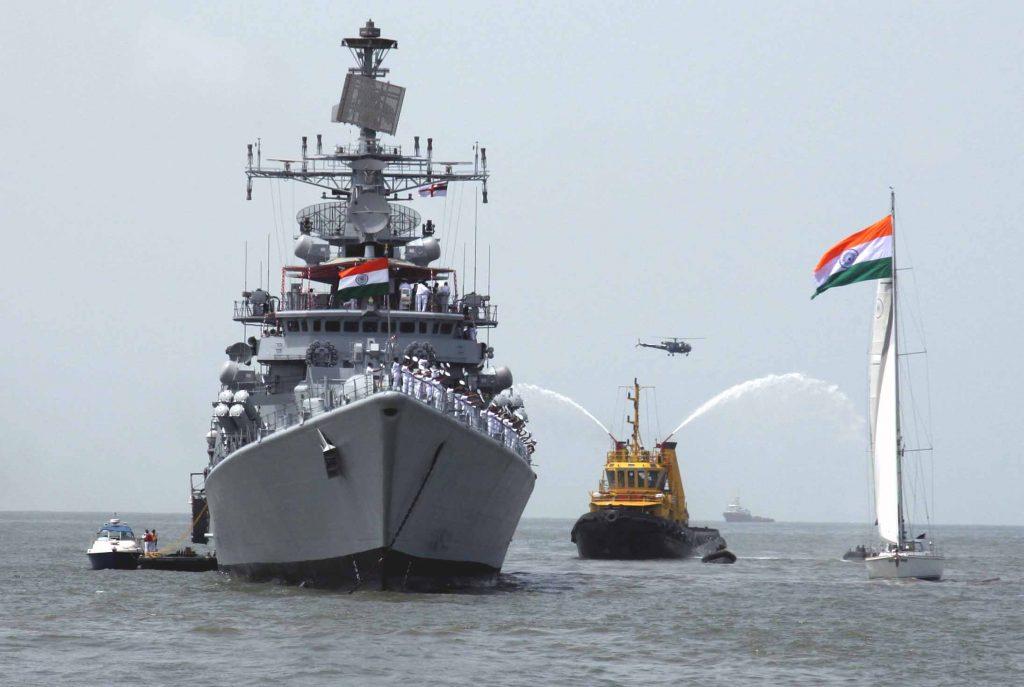 Sourced :Defence News – Indian Defence Update
The Indian navy will have a fleet of 200 ships by 2027 as part of an expansion and modernisation plan. As of now, 40 ships are being built in the shipyards, flag officer commanding-in-chief of Southern Naval Command vice admiral A R Karve said on Thursday.
He was in the city to deliver a lecture on Indian Maritime Paradigm organised by city-based Indian Maritime Foundation, established by naval veterans.
"Our plan is to grow from the current strength of 145 ships to 200 ships by 2027. This amounts to an investment of nearly Rs 2 lakh crore. Most importantly, the Indian Navy is not importing any ship," he said.
He added that the Indian Navy has achieved 90% indigenisation in the float segment and 60% and 30% in the propulsion and weapon segments.
Read more at : http://defensenews-alert.blogspot.gr/2017/08/indian-navy-to-have-200-strong-fleet-in.html