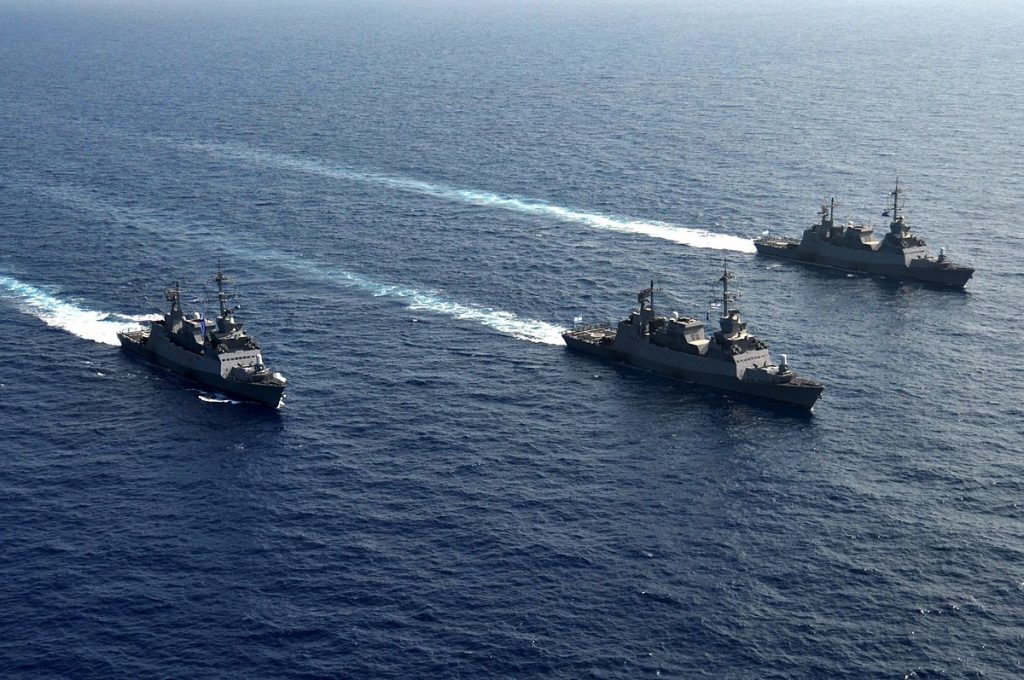 Sourced : Jerusalem Post
By Anna Ahronheim
Some 30 meters underground in the Kirya military headquarters in Tel Aviv sits the Navy War Room, whence senior officers can see every wave crashing on the nation's shores and every ship and plane in or over its territorial waters.
The Israel Navy is small compared to other IDF corps, and it has a large territory to protect since the expansion of the country's Mediterranean exclusive economic zone (EEZ) from 40 miles to 150 miles four years ago, a senior naval officer said on Tuesday.
The expansion of the EEZ has changed the face of the navy," the officer said before showing The Jerusalem Post the Naval War Room.
The expansion is also a "significant challenge" when the navy must use everything at its disposal to gather intelligence and keep the nation's waters safe from any threat, including working with the air and ground forces, he added.
Image Sourced : Wikipedia
Read more at : http://www.jpost.com/Israel-News/The-changing-face-of-the-Israel-Navy-502657