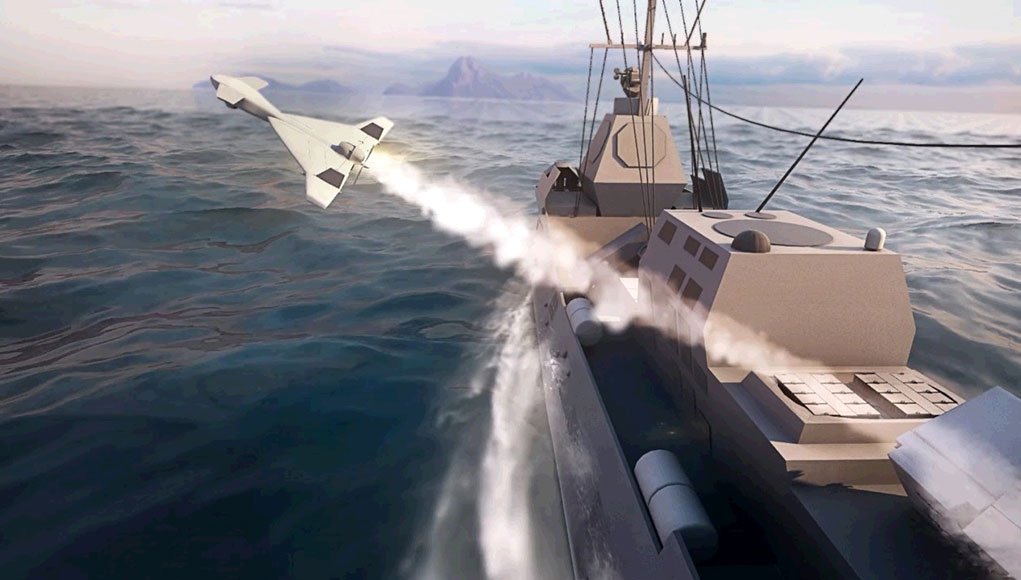 Sourced : Defence Update
ByTamir Eshel
Israel Aerospace Industries (IAI) has developed a Maritime version of its Harop Loitering Munitions (LM) family. The company is displaying the weapon at the DSEI 2017 defense expo in London this week. The new marine capabilities of the HAROP extends the operational capability of surface ships, from offshore patrol vessels to naval frigates.
The technological adjustments of the marine Harop include a launcher with new marine configuration and adjustments of the communication channel of the loitering munition.
In the past year, IAI unveiled several new types of LMs, including the New Generation Harpy autonomous anti-radiation weapon designed for air defense suppression missions (SEAD/DEAD) and Green Dragon, a smaller, tactical and affordable LM offering enhanced situational awareness and superior firepower for tactical land forces.
The company also introduced a smaller killer drone – Rotem, a tactical LM based on a light multi-rotor platform that delivers outstanding capabilities against low signature enemy systems in urban and complex environments.
Read more at : http://defense-update.com/20170911_maritime_harop.html