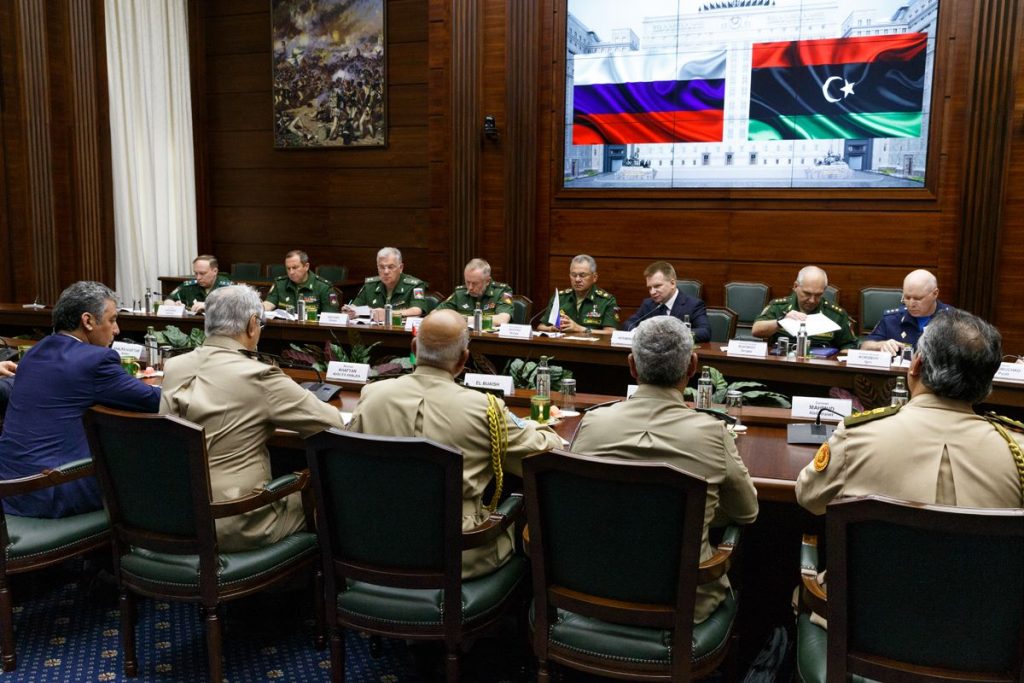 Sourced : Foreign Policy
Libya, which has been wracked by instability and violence since 2011, is re-emerging as a geopolitical hotspot. With opposing forces fighting for control of the war-torn country — the main two being the U.N.-backed Government of National Accord (GNA) and the Libyan National Army (LNA) — foreign powers have begun taking sides, internationalizing the conflict. For Western observers, the growing involvement of Russia, a major ally of LNA commander Khalifa Haftar, represents a particular concern.
Coming on the heels of the Russian military intervention in Syria, Moscow's role in Libya's civil war may seem, at first glance, like déjà vu. Once again, it appears that the Kremlin is working to consolidate the power of a pro-Russian regional strongman and establish a "crescent of Russian influence" across the Middle East.
And given the similarities between Haftar and Syrian President Bashar al-Assad, some degree of anxiety is understandable. Like Assad, who has long appealed to foreign governments by referring to Syrian rebels as terrorists, Haftar often frames himself as a bulwark against violent extremism in Libya, where the Islamic State remains active and Islamists have formed powerful militias and entered mainstream politics.
Yet Russia's actual strategy does not involve bombing Libya into submission so it accepts "Moscow's man" as its leader. Russia's intentions in Libya are far more cooperative with the international community — though no less in its own national interests.
Read more at : http://foreignpolicy.com/2017/09/14/inside-putins-libyan-power-play/?utm_source=Sailthru&utm_medium=email&utm_campaign=Editors+pix+9-14&utm_term=%2AEditors+Picks