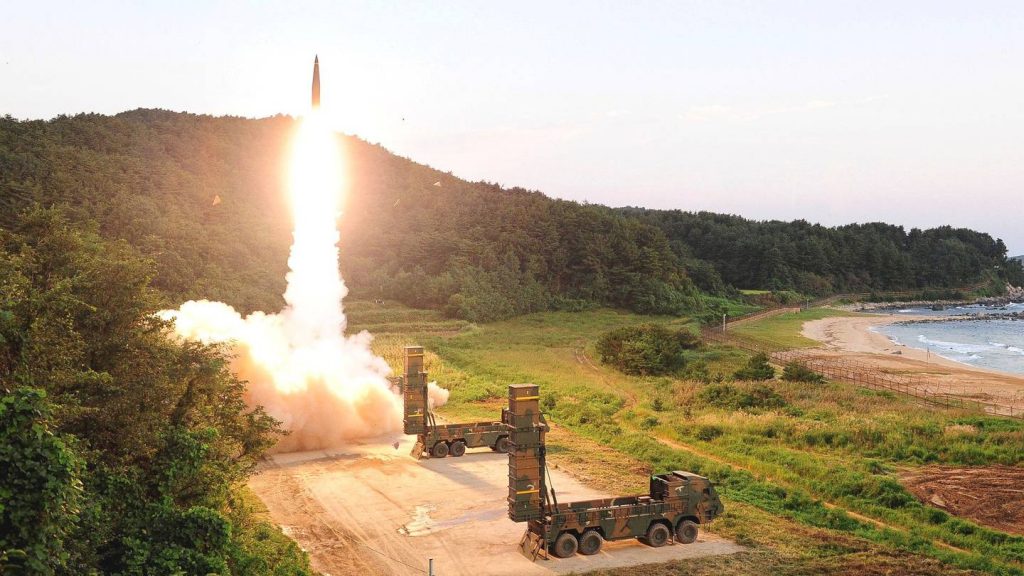 Sourced : The Drive
By Joseph Trevithick
As tensions on the Korean Peninsula remain high, South Korea has publicly revealed a three-layer attack strategy, along with plans to acquire additional types of ballistic missiles, which it could put into action in the event of any conflict with North Korea. The disclosure appears to be the latest in a string of surprisingly detailed military announcements that South Korean authorities have been making to deter an increasingly belligerent Kim Jong-un, but could just as easily provoke the pariah state.
South Korea's Army included the missile strike concept in a report to the Defense Committee of the country's National Assembly as part of an annual audit.
The strategy, coupled with the acquisition of new ballistic missiles, was part of a larger five-pillar modernization plan that also included improving the capabilities of the country's conventional ground forces, adding more drones and unmanned ground vehicles to the force, crafting a new battle management network, and the already announced formation of a specialized unit for so-called "decapitation strikes" to surgically neutralize key North Korean figures and assets during a crisis, which we at The War Zone have already examined in detail.
Image Sourced : The Drive
Read more at : http://www.thedrive.com/the-war-zone/15490/south-korea-reveals-plan-to-hit-the-north-with-a-huge-missile-barrage-if-war-erupts