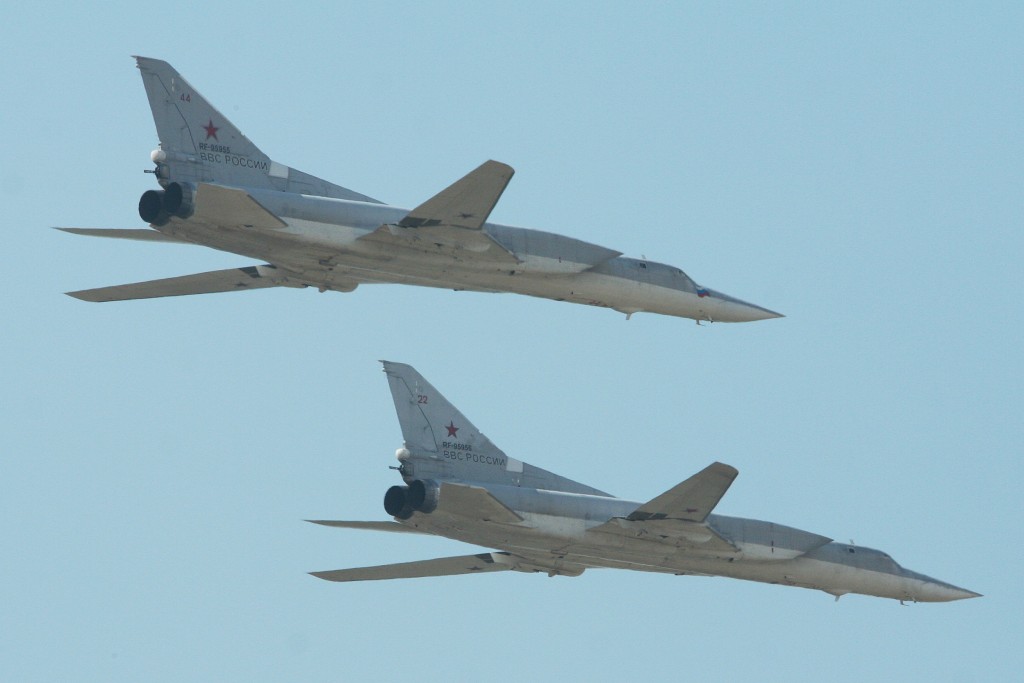 Sourced : TASS
The upgrade of operational Tupolev Tu-22M3 long-range missile-carrying bombers will begin in 2018, Tupolev Aircraft Company CEO Alexander Konyukhov told TASS on Friday.
"The first heavily upgraded Tu-22M3 will take to the skies in 2018. Also in that year, the modernization of operational aircraft will begin in compliance with the new state armament program. The upgrade will be carried out within the timeframe defined by this program," the Tupolev chief executive said.
A source in the Russian defense industry told TASS earlier on Friday that designers had completed developing the documentation for the modified version of the Tu-22M3 bomber, the Tu-22M3M, and the first heavy upgrade of operational aircraft would begin in 2018.
Read more at :http://tass.com/defense/976261