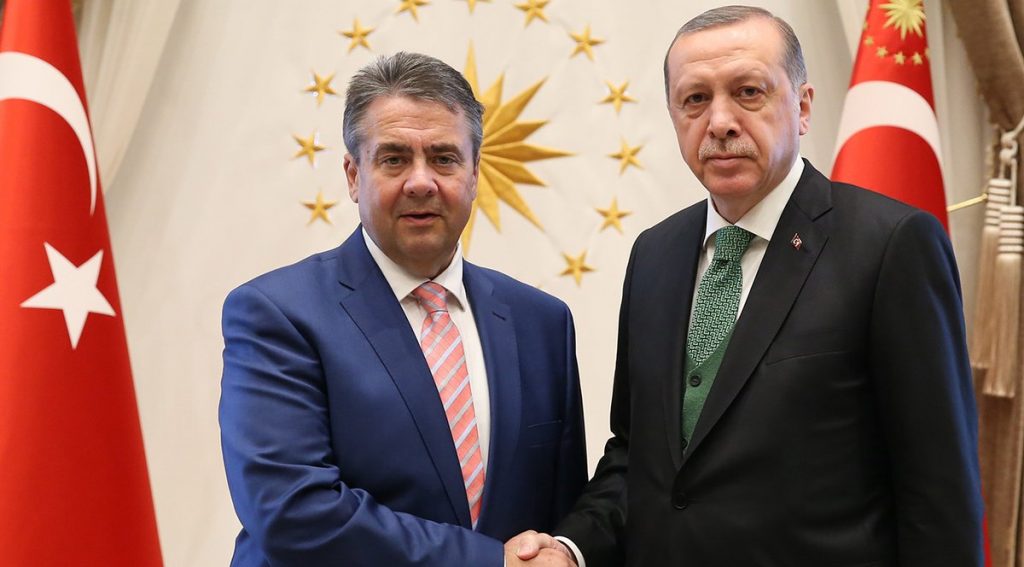 Sourced : Daily Sabah
According to Gabriel, the EU needs to find "alternative" ways of closer cooperation and partnership with both Turkey and Ukraine as both countries are unlikely to join the 28-member bloc in the foreseeable future.
The German foreign minister presumed that such model could lead to a "new, closer form of customs union" between Turkey and the EU.
Ankara's Customs Union Agreement with the EU came into force in 1995. Both Turkey and the EU seek to expand the scope of the agreement, which would have positive effects on mutual trade relations in various industries.
However, Turkey's worsening relations with Germany have crippled the process.
Read more at : https://www.dailysabah.com/eu-affairs/2017/12/26/german-fm-suggests-brexit-model-for-relations-with-turkey-ukraine/amp