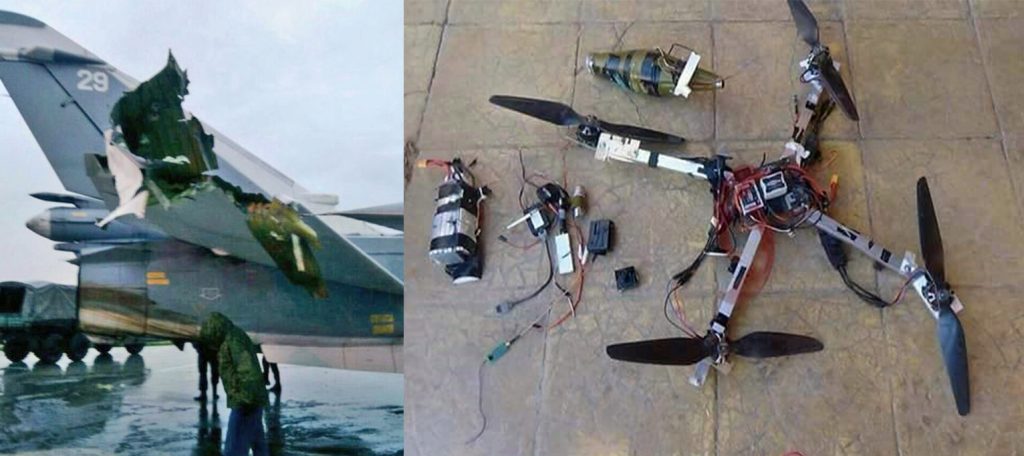 Sourced : The Aviationist
By Tom Demerly
It is the definition of asymmetrical warfare: a fast-moving, lightly armed insurgency fueled by a radical doctrine uses simple weapons to attack a larger, seemingly more capable occupying force.
Taking inspiration from the doctrines of T.E. Lawrence, Sun Tzu, Che Guevara and Ho Chi Minh, extremists in Syria have increased pressure on Russian forces in the region with another simple, innovative attack that heavily damaged at least one Russian aircraft and likely more. Previous similar attacks in the region around January 4 were reported to have killed 2 Russian servicemen.
Recent photos surfacing on social media attributed to Russian military journalist Roman Saponkov show the tail of what appears to be a Sukhoi Su-24 Fencer attack aircraft damaged by an attack earlier this month.
Read more at : https://theaviationist.com/2018/01/08/defining-asymmetrical-warfare-extremists-use-retail-drones-to-attack-russian-air-base-in-syria/