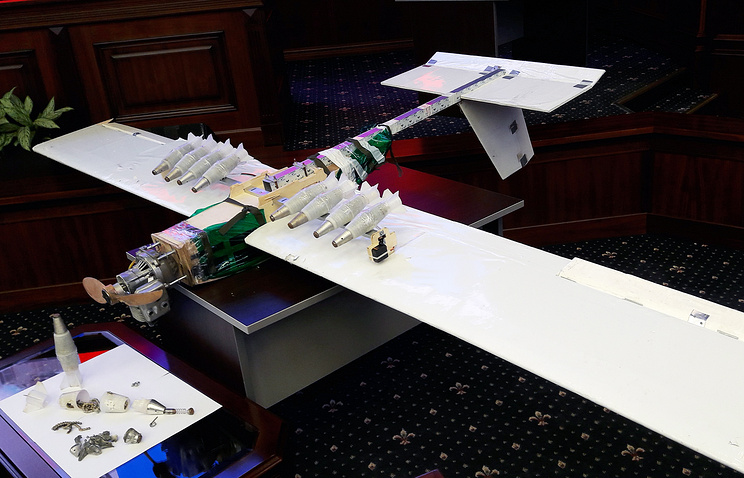 Sourced : Business Insider
By Daniel Brown
The Russian military announced on Wednesday that Turkish-backed rebels attacked its Hmeimim air base and Tartus naval facility in Syria over the weekend with 13 drones.
"The recent drone attack on Russian bases in Syria was launched from an area near Idlib, which is controlled by Turkish-backed rebel forces," according to RT, adding that Moscow complained to Turkey about the incident. The drone attack reportedly took place overnight from January 5 to January 6.
The Russian military said that the attack originated from the village of Muazzara, which is located in the Idlib region of Syria.
Russian and Syrian bombing runs have increased in Idlib in the last week, resulting in the deaths of many civilians, according to the Syrian Observatory For Human Rights. ISIS has also recently retaken portions of Idlib, despite Russian President Vladimir Putin's declaration of victory in Syria late last year.
Read more at : http://uk.businessinsider.com/russia-blaming-turkey-syria-drone-attacks-us-2018-1