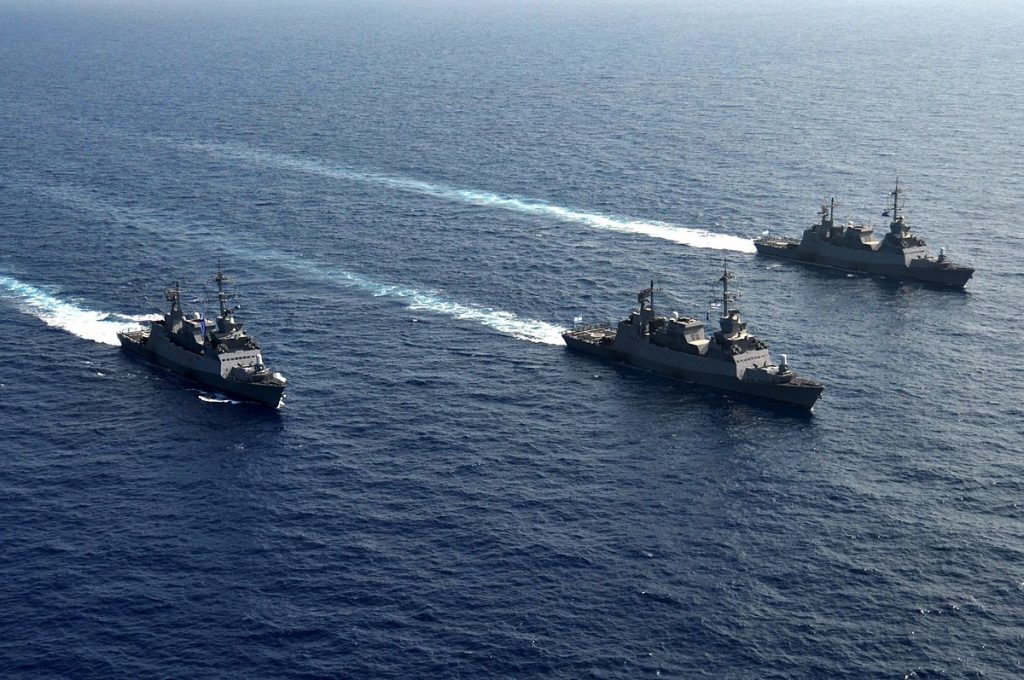 Sourced: Jerusalem Post
By Georgeb N. Tzogopoulos
Greece and Israel are slowly but steadily enhancing their strategic cooperation. Defense ties have been strengthened as a result of regularly organized bilateral military exercises.
Greece and Israel – with the participation of Cyprus – have agreed to maintain and broaden "an arc of security and prosperity" in the eastern Mediterranean.
Symbolically, during his recent visit to Greece, President Reuven Rivlin accompanied Greek Defense Minister Panos Kammenos to the Salamis Naval Base on the island of Salamina, near Athens. This was the first visit by a foreign president to the headquarters of the Greek naval fleet.
Israel also regularly joins NATO training exercises taking place in Greece. Last November, Israeli navy units participated in the Greek-led maritime exercise Niriis 2017, just off the coast of Crete in the southern Aegean Sea. One month later, Israel's air force and navy drilled together with NATO forces in an international joint training exercise beginning on the shores of Haifa and spanning to the shores of Crete.
Read more at : http://www.jpost.com/Opinion/Whither-Greece-Israel-relations-542126