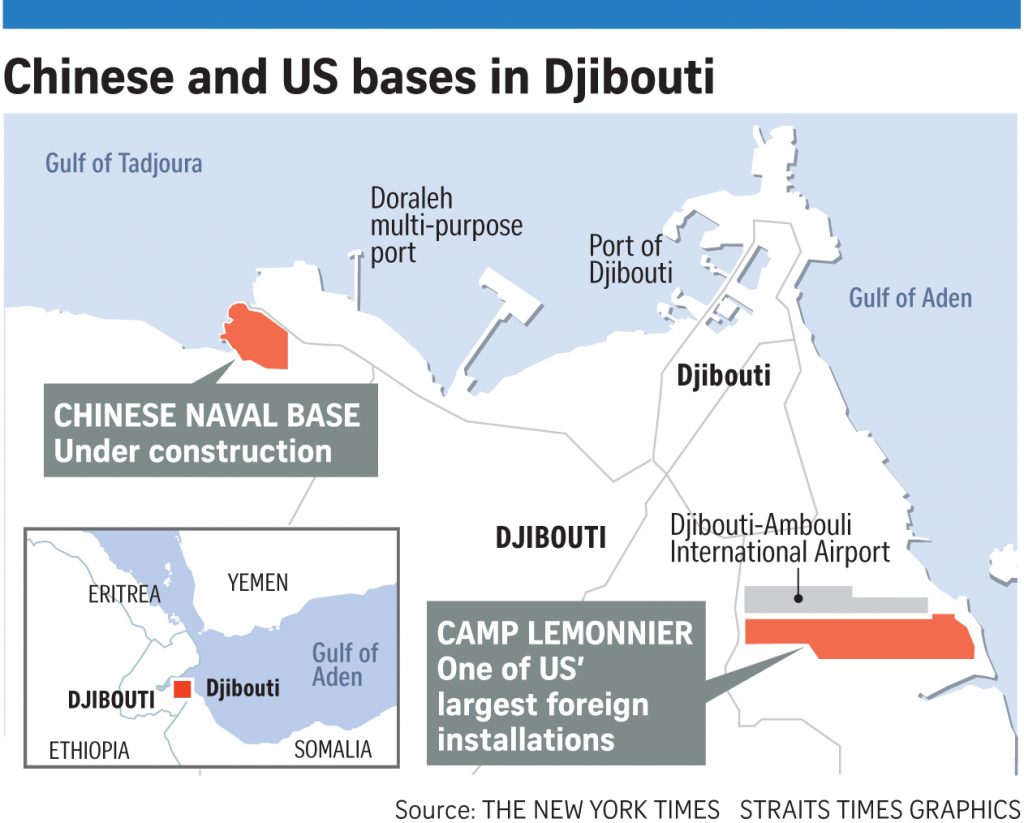 Sourced: Offiziere
By Paul Pryce
Even as tensions simmer between India and China on the Doklam Plateau, where troops from both sides engaged in a two-month standoff in 2017 over Chinese efforts to build a road through territory disputed by India and Bhutan, the rivalry continues unabated at sea — namely, in the Indian Ocean region (IOR).
Although India has long enjoyed a relatively undisputed dominion over these waters, China has stepped up its military presence in recent years. In 2016, China began construction of a naval base in Djibouti, ostensibly to support regional efforts to combat piracy.
In December 2017, Sri Lanka signed a debt-to-equity swap with China, granting a 99-year lease on the port of Hambantota.
Read more at : https://www.offiziere.ch/?p=33179