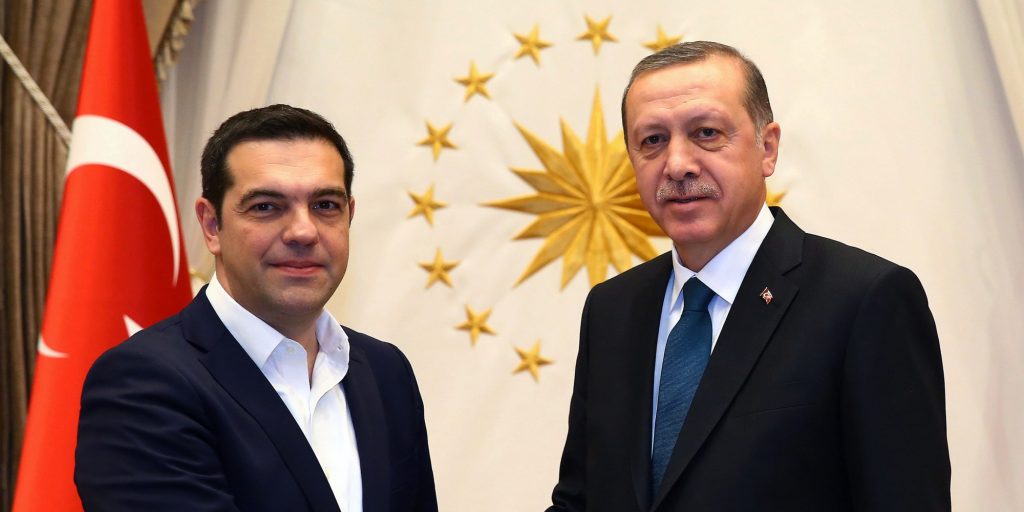 Sourced: Ahval News
Turkish President Recep Tayyip Erdogan, in a live interview at pro-government NTV channel said he might consider extraditing 2 Greek soldiers if Greece returned 8 coup suspects.
Erdogan for the first time this openly tied 2 jailed Greek soldiers' fate to 8 Turkish soldiers who fled to Greece immediately after the failed coup in a military helicopter. Erdogan said he can consider extraditing Greek soldiers if 8 Turkish soldiers are given back to Turkey.
Ankara has demanded 8 Turkish soldiers, accused to be part of the Gulenist organization or what the Turkish government calls "the Fetullahist Terrorist Organization" or "FETO."
The pair, Sgt Dimitris Kouklatzis, 27, and Lt Angelos Mitretodis, 25 were arrested at the beginning of March after reportedly being found in a "forbidden military zone" in Turkish territory. The soldiers say they strayed across the border after becoming lost in bad weather. Their detention continues. They have been charged with espionage.
Read more at: https://ahvalnews.com/greece-turkey/erdogan-might-consider-greek-soldiers-extradition-if-coup-suspects-returned