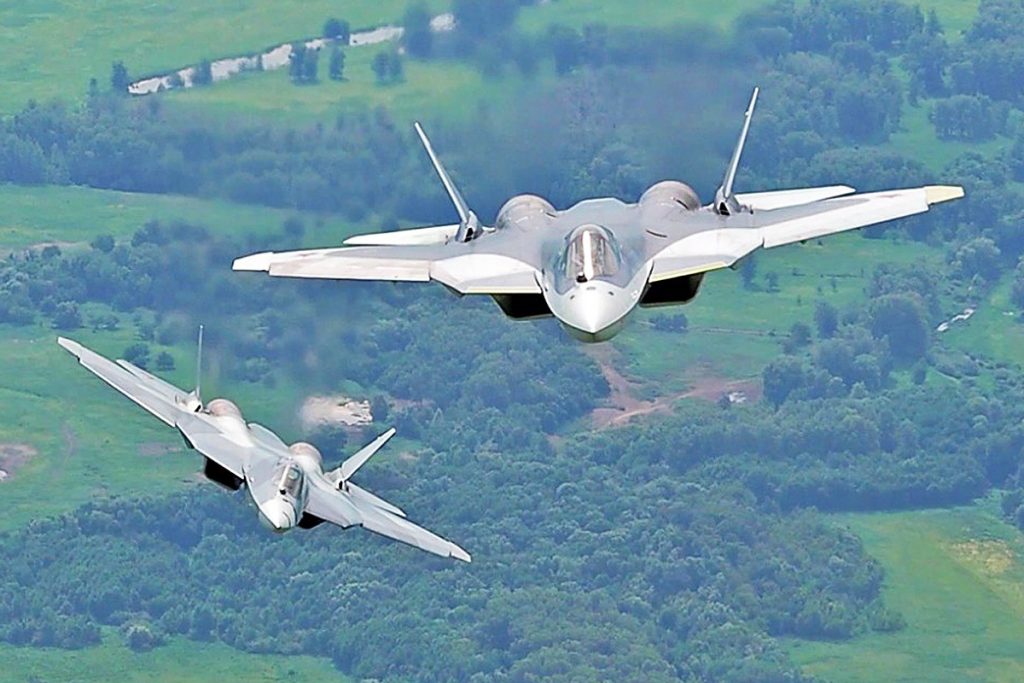 Source: Ahvalnews6
Turkey is considering the purchase of Russian Su-57 fighter jets should Washington decide to suspend the delivery of F-35 jets in response to Turkey's purchase of Russian S-400 anti-missile systems, pro-government Yeni Şafak daily reported.
A bill was proposed to the U.S. Congress on May 8, calling for a report on U.S.-Turkish relations and demanding the suspension of U.S. weapons sales – including the F-35 fighter jets – to Turkey until the report's publication.
The bill referred to "strained relations" between the pair of NATO allies, blaming Turkey for "provocative actions" and its deal to purchase S-400 missile defence systems from Russia.
Read more at: https://ahvalnews6.com/f-35/turkey-eyeing-russian-su-57-jets-if-us-f-35-jets-fall-through-pro-govt-daily