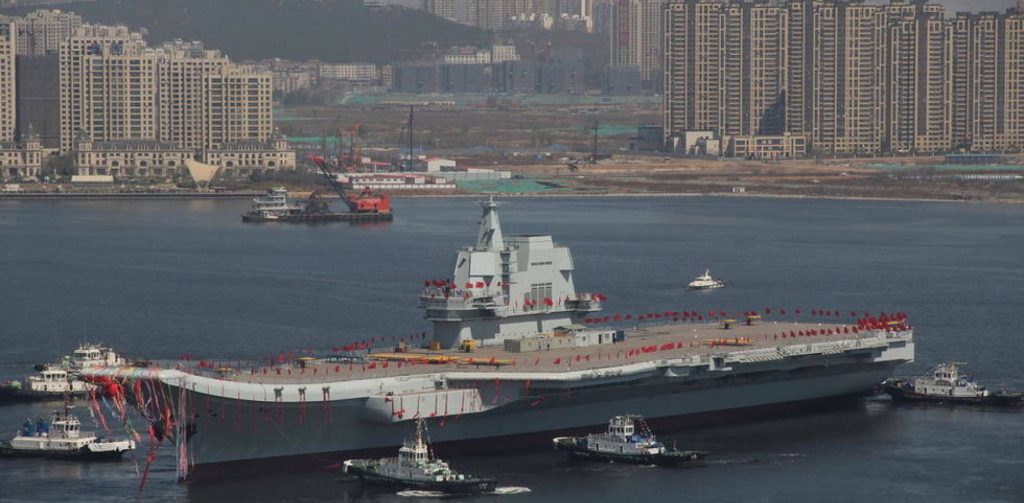 Source: Defenseworld
China's third aircraft carrier will be more advanced than the Liaoning or the Type 001A, and is currently at the construction stage, Chinese media reported.
Several media outlets, including South China Morning Post and the Diplomat, reported that a third aircraft carrier, Type 002, is under construction at the Shanghai Jiangnan Shipyard Group, although it is yet to be officially confirmed.
China is likely to build two more aircraft carriers that are expected to achieve technological breakthroughs, the People's daily reported following the successful trials of night flight takeoff and landing training on its first operational aircraft carrier, Liaoning last week.
Read more at: http://www.defenseworld.net/news/22611/China___s_Third_Aircraft_Carrier_is_Under_Construction#.Ww2iL4q-nrd