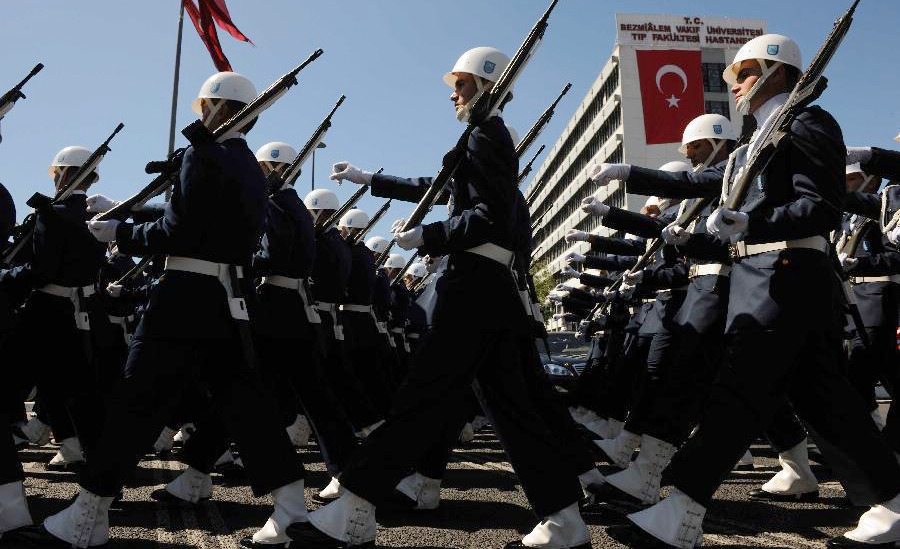 Source: Al Monitor
By Metin Gurcan
The Turkish Armed Forces (TSK) are gearing up for a new round of purges, even as they struggle to recover from the initial culling that followed the failed coup of July 2016.
Defense Minister Nurettin Canikli announced April 18 that a secret cell of 3,000 officers and noncommissioned officers (NCOs) affiliated with alleged coup mastermind Fethullah Gulen, a Sunni cleric who lives in self-imposed exile in Pennsylvania, had been identified. All of them, he promised, would be dismissed.
As of May 18, some 550 officers and NCOs had already been arrested. According to government investigators, senior leaders of the so-called Fethullah Gulen Terror Organization (FETO), a term Ankara uses to refer to Gulen followers, have switched to using land lines at markets, kiosks and cafes to avoid detection as they communicate with plants inside the military.
Read more at: http://www.al-monitor.com/pulse/originals/2018/05/turkey-military-purges-career-officer-pilot.html#ixzz5GvlxfkEA